The day commonly known as Cyber Monday traditionally marks the end of the biggest shopping weekend of the year, kicking off with the Thanksgiving holiday moving into Black Friday: after the family celebrations, droves of shoppers hit the high street to pick up any bargains they can get their hands on.
The term "Cyber Monday" was coined more than a decade ago to encourage people to do more shopping online - web retailers offered more discounts, shoppers picked up more stuff, and the cycle has continued to get where we are today.
Last year was another record-breaker, according to the stats: the $3.45 billion that users spent online on Cyber Monday 2016 made it the biggest day in US ecommerce history, according to Adobe Digital Insights.
In the UK a quarter of all consumers were planning to pick up a discounted deal on Black Friday and Cyber Monday last year, and that strong interest shows no signs of abating just yet. Brace yourself for another busy day of online shopping this year.
When is Cyber Monday 2017?
First there's Thanksgiving on the Thursday, then there's Black Friday on the Friday, and then there's Cyber Monday. Cyber Monday 2017 will be on November 27.
Unlike Black Friday, where the focus is traditionally on high street stores as well as online retailers, Cyber Monday is more about shopping on the web. In fact the marketing term was first dreamt up as a way to get people to buy more of their stuff online, at a time when web shopping wasn't as familiar and as straightforward as it is now.
The weekend as a whole is regarded as the last few days of big discounts before Christmas, and so people are often tempted to splurge the cash on gifts for themselves or their friends and family - total spending was reportedly close to £6 billion last year in the UK over Cyber Monday and Black Friday.
It's really all about the timing with Cyber Monday. Shoppers are either back at work after the Thanksgiving break or enjoying an extended holiday, and with so many good discounts on offer, that leads to a lot of browsing and clicking.
If you ever need to work out when Cyber Monday falls, Thanksgiving is always the fourth Thursday in November in the US. While the holiday isn't widely celebrated in the UK, the associated shopping days are now usually carried over the Atlantic.
Why Cyber Monday matters
Cyber Monday drives strong sales for retailers, kickstarting the holiday shopping season, and gives consumers access to some very decent bargains - it's a win-win for both sides, so it's no surprise that Cyber Monday continues to grow in popularity.
And in the opinion of Dom Joseph, CEO of ad tech firm Captify: "What works very much in Cyber Monday's favour is that it is the last significant retail 'day' before Christmas, in which people have the opportunity to pick up a heavily discounted bargain."
You have to acknowledge the influence of Black Friday as well, because without Black Friday there's no Cyber Monday. If you've missed out on the weekend sales or not had time to get online, then you've got Cyber Monday to fall back on, and to a large extent it's about shoppers taking up the last opportunity to land a deal before December starts.
As the fame of Cyber Monday has grown and grown, a lot of consumers are waiting for the day (and Black Friday) to come around to spend their cash. That just makes the battle between the retailers even more competitive, which should lead to more attractive deals for anyone with some buying to do.
Shopping on Cyber Monday 2017
All the usual benefits of online shopping apply to shopping on Cyber Monday 2017: you can do it from the comfort of your own home, you can compare dozens of products and prices in seconds, and you can purchase your goods almost instantly.
There's only one small downside, which is you might not get your gadgets immediately, but even so, with delivery times getting faster and faster and the risk of wasting your time queueing on the high street, many people would consider that a trade-off that's well worth it.
While a few Cyber Monday deals have some kind of time restriction on them, a lot are going to be running all day, show. You don't necessarily have to sneak out of the office to get your order in.
According , Cyber Monday also sees a broader range of deals across each individual retailer, so it's less about one-off discounts and more about lower prices across the board. That said, some stores will follow-up Black Friday discounts with further reductions on Cyber Monday if they still need to shift some stock.
The best Cyber Monday deals from last year
For the last few years we've been scouring the web on your behalf for the best Black Friday and Cyber Monday deals, helping you nab the best tech at the best prices. These were some of the highlights from Cyber Monday 2016.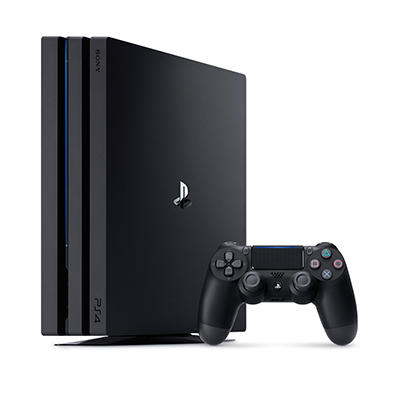 Sony PS4 Pro
The had only just arrived on the scene last year but retailers were still happy to knock a serious chunk of change off it - Amazon was knocking $60 off the console in the US, for example, one of several deals around.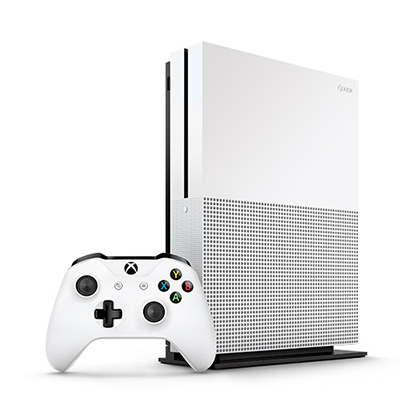 Xbox One S
Sony's console wasn't the only one that online stores were happy to flog for a discount, because the featured in many a deal too: on Amazon you could pick up an Xbox One S and two games for less than £200.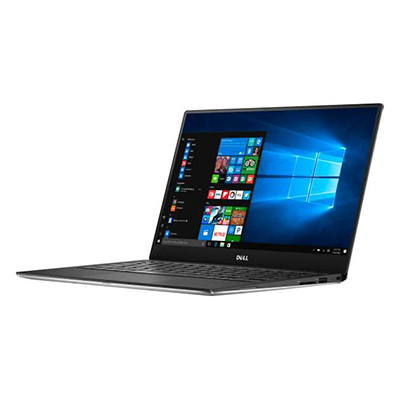 Dell discounts
Dell was definitely getting into the spirit of Cyber Monday 2016, knocking a significant 12% off all of its laptops and computers (including ) with the code SAVE12. Look for more of the same this year.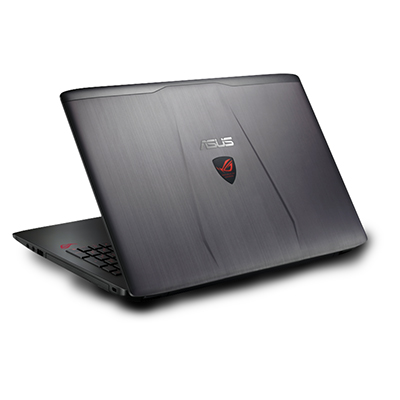 Gaming laptops
Speaking of laptop deals, Cyber Monday shoppers could get a bumper £200 knocked off the cost of the ASUS GL552VW 15.6 inch Gaming Laptop, down from £999.99 to just £799.99 during the course of the day.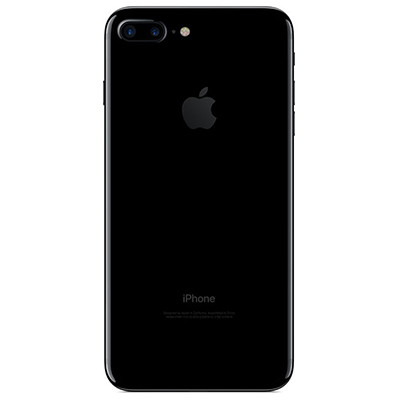 iPhone 7 and iPhone 7 Plus
Retailers weren't leaving Apple products out of their Cyber Monday 2017 discounts - certain models were being knocked down on contracts so there was no up front cost to pay, just the monthly contract price.
What to expect from Cyber Monday 2017
With each passing year, online retailers get savvier when it comes to planning their Black Friday and Cyber Monday campaigns, but shoppers are getting more discerning too - as we've said, it's already a win-win deal for both sides, but both sides are still continuing to try and get the best deals possible.
You can expect deals to be in place well before November as retailers and manufacturers get their ducks in a row, but they won't go live until the actual day of Cyber Monday. That said, some deals will carry over from Black Friday, and some might go live on Sunday, so it's a question of checking in as often as you can for discounts.
In recent years we've seen a pattern of sales and discounts continuing across the whole of December, so you can think of Cyber Monday as a starting gun for the Christmas sales - you don't necessarily have to panic if you miss out on Cyber Monday itself.
Sales were up 12.1% on Cyber Monday 2016 compared with the year before, , and we're expecting another strong day of business in 2017. One trend to look for is more people buying from smartphones than on the desktop, making snapping up the bargains even more convenient.
Predicting the best Cyber Monday deals of 2017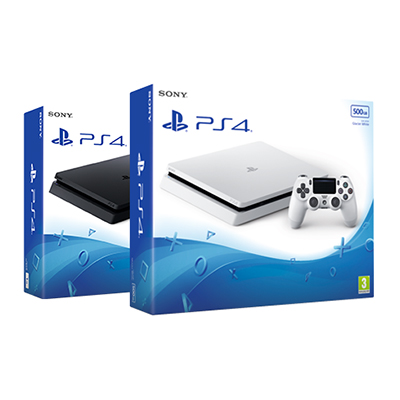 Games consoles
Consoles are always primed for discounts come Black Friday and Cyber Monday, and 2017 should be no different. We're expecting to see some deals done on the , the PS4 Pro, and maybe even - if it's out in time. Whether or not the new Xbox is around for Cyber Monday 2017, the old ones could well be discounted too.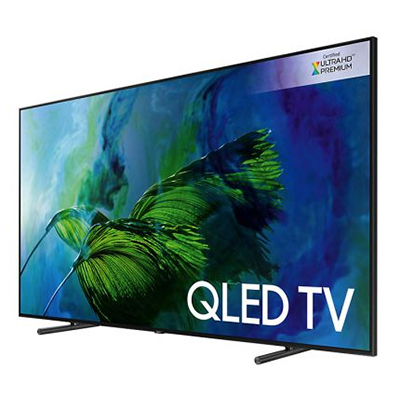 4K HDR OLED TVs
TV tech continues to advance rapidly, with 4K and HDR now becoming the norm - given that pace, and the fact that expensive new models get out of date quickly, Cyber Monday 2017 could be the perfect time for you to pick up some hefty discounts on a brand new flat screen for your living room. A number of stores will probably be running TV deals.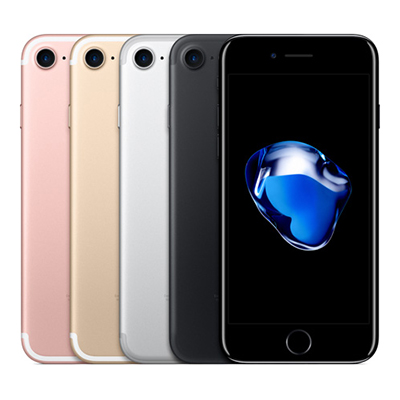 iPhone 8
It sounds like Apple is planning something very special indeed for the , and given that Apple products are always popular on Cyber Monday, we'd expect to see some decent offers for Cyber Monday 2017. Look for network operators reducing the up-front cost of Apple's new handset, and Apple itself dishing out gift cards and special offers for the day.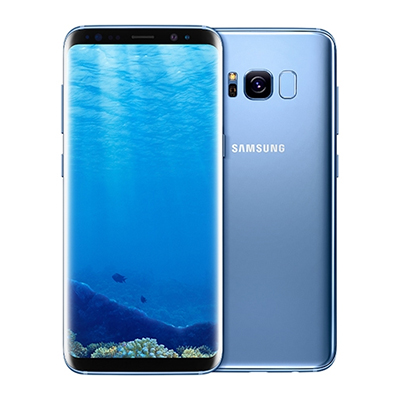 Samsung Galaxy S8
If you're not taken with Apple's line in smartphone handsets then you can always look out for a deal on the or the . Again, the simple reasoning is that these are very popular products, and very expensive products, so any knock-down is going to have people rushing for the buy button on Cyber Monday 2017.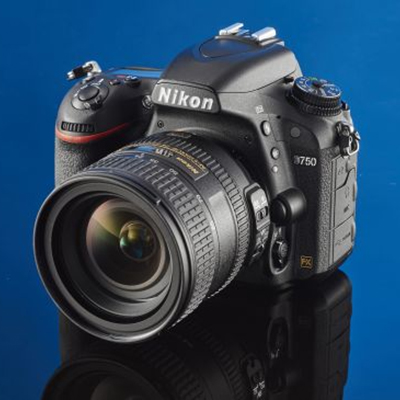 DSLR cameras
DSLR cameras are similar to big screen TVs in some ways - expensive bits of kit that people don't necessarily rush to replace very often. With a slew of new models already out this year and before the end of 2017, Cyber Monday could be the perfect opportunity to save a few pounds or a few hundred pounds on that camera you want.
Cyber Monday 2017 FAQ: what it is, when it happens and where to get the best deals
What is Cyber Monday?
Cyber Monday is the first Monday after the Thanksgiving Thursday, marking the end of four straight days of eye-catching deals and the start of the holiday shopping season.
When is Cyber Monday 2017?
Cyber Monday 2017 will be Monday, November 27 this year, so get your credit and debit cards primed for the occasion.
So what's Black Friday 2017?
is the Friday before Cyber Monday, just after Thanksgiving. The two days bookmark the weekend and are often pretty similar in terms of discounts.
Are Cyber Monday deals genuine?
Most of the time, yes, though keep your wits about you and make sure you're checking a reputable guide (such as this one) for some tips. Many deals have been planned and agreed in advance, though you will sometimes get stores announcing spontaneous discounts in response to market demand.
Where can I find the best Cyber Monday deals?
Here on TechRadar we'll be doing our very best to pick out the cream of the Black Friday and Cyber Monday deals for you, so you don't have to refer to any other guide - stick with us and we'll bring you all the hits and some of the misses from the store sales.
How do I get the best Cyber Monday 2017 deals?
Try not to get too carried away with the thrill of bargain hunting and work out how much you have to spend in advance. Also, do your research online to find out how much goods were selling for before Cyber Monday - sometimes those discounts aren't quite as huge as they might appear.
There's nothing wrong with being spontaneous, as long as you can afford it, but the more planning you put in the better - then you can tell which sales are worth going for and which aren't (watch out for outdated tech that the stores are trying to shift. Finally, keep this page bookmarked for the weekend.
Can I get cashback on Cyber Monday deals?
Sometimes, yes. Your debit card or credit card may offer cashback on purchases, and sites such as Quidco often offer cashback for new customers of big-name online shops. It's definitely worth looking into, not just for Black Friday but for any online shopping.
Am I protected when I buy on Cyber Monday?
Yes, as with any other day. In the UK, purchases made from a company online are covered by a wealth of consumer protection legislation, including the , which cover areas like delivery and returning faulty goods.
How can I stay safe on Cyber Monday?
Wherever there's a crowd, the scammers gather too, so stay safe out there. Make sure you're doing your browsing through a modern, updated browser on a modern, updated operating system with your security tools carefully configured, and avoid any sketchy-looking emails (or indeed Facebook posts) promising Cyber Monday deals that are too good to be true or lead to sites you've never heard of.
Author: David Nield
Published at: Sun, 13 Aug 2017 19:00:26 +0000
Credits: https://www.techradar.com