The 2017 version of the Surface Pro (Microsoft has decided to dispense with version numbers) is a huge improvement on the previous iteration, showing that Microsoft has taken the time to listen to users and factor in their feedback on last year's device.
The Intel Core i5 version, and the expected Core m3 edition of the Surface Pro are both fanless thanks to an improved thermal design, and battery life has been improved. The Surface Pro's hinge has been improved too in response to comments from users, and can now bend back to a flatter 165-degree angle.
The Surface Pro's accessories – the Surface Pen and Type Cover – have also had a major reworking. The Surface Pen offers far more degrees of sensitivity, plus lower latency and tilt detection for artists and designers, while the Type Cover now features deeper-set keys covered with a material the feels more pleasant to the touch. Neither of these peripherals are included with the Surface Pro as standard though, so you'll have to buy them separately.
Latest updates
The Surface Pro's launch hasn't been entirely smooth, but Microsoft has responded quickly to users' worries.
One problem involved the device entering a 'Sleep' state at random intervals, sometimes causing them to lose work if they haven't been hitting the save button regularly. Thankfully, Microsoft was quick to respond and released a fix via the Windows Update Channel within days of the problem being reported.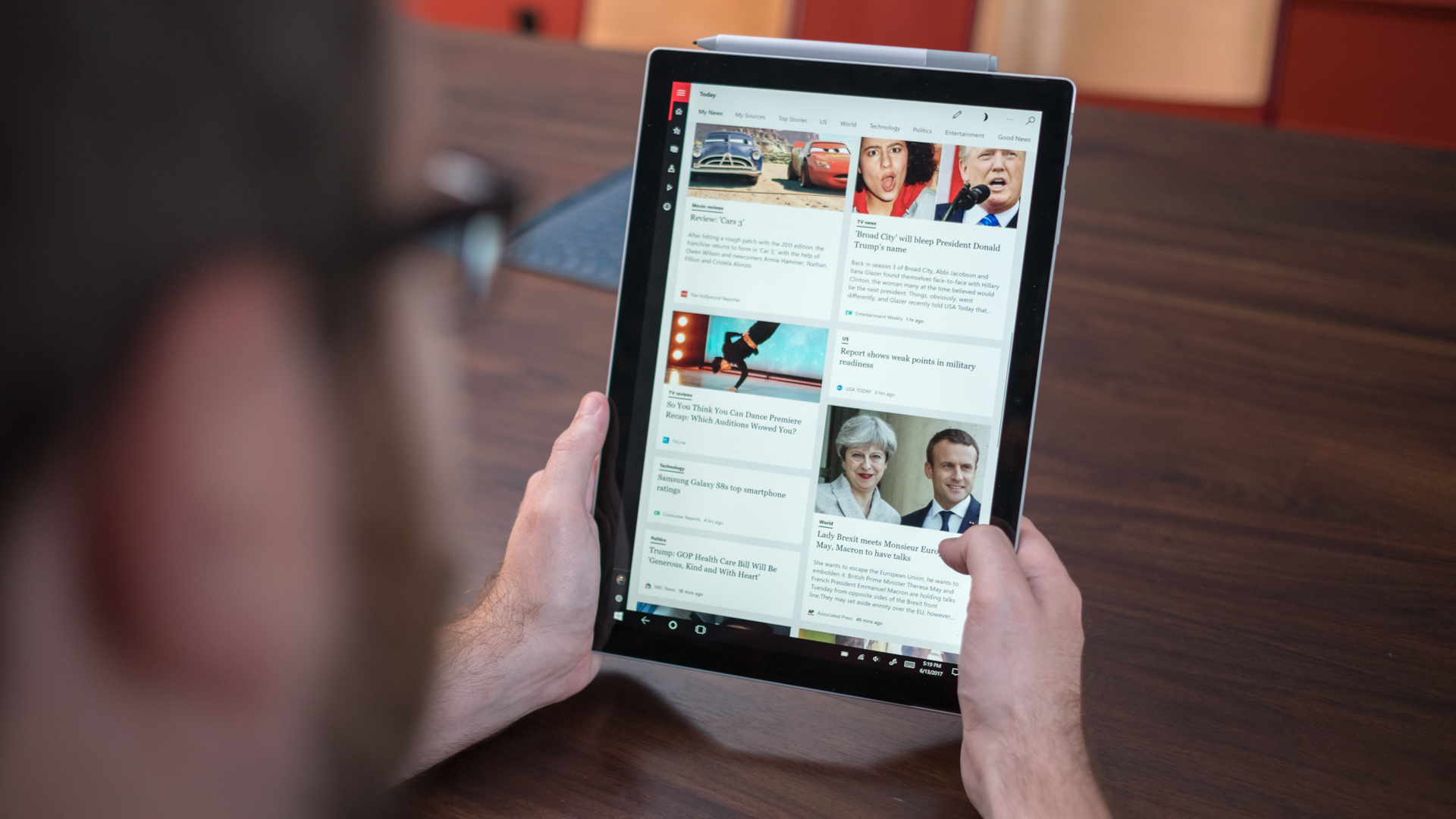 The Surface line has had some other teething problems too. Earlier this month, leaked figures revealed that the Surface Pro 4 and Surface Book both suffered from high return rates when they were first launched two years ago (around 17% for the Surface Book and 15% for the Surface Pro 4).
However, those numbers date from 2015, and the picture is now very different. Return rates are now around 3% and just under 5% for the Surface Pro 4 and Surface Book respectively. It'll be interesting to see the initial return figures for the new Surface Pro once they're released.
Microsoft had another problem on its hands when Surface devices – including the new Surface Pro – came last in a reliability survey conducted by consumer watchdog and reviews outlet Consumer Reports. The site pulled all Surface product recommendations as a result of subscriber surveys claiming a two-year breakage rate of 25%.
In a blog post titled We Stand Behind Surface, Microsoft's Panos Panay (corporate VP, Microsoft Devices) called the findings of Consumer Reports disappointing, and said that "predicted 1-2-year failure and actual return rates for Surface Pro 4 and Surface Book are significantly lower than 25%".
He further noted that "incidents per unit" as tracked by Microsoft were at record lows, and indeed under 1%.
Panay concluded: "We stand firmly behind the quality and reliability of the Surface family of devices."
What's coming next?
We recently saw a leaked version of Microsoft's forthcoming Whiteboard app, which looks like a perfect fit for the new Surface Pro and Surface Pen. The app is essentially a collaborative drawing board for group brainstorming and doodling, and will include a customizable toolkit of pens, plus Bing image searches so you can find pictures for your presentations without opening your browser.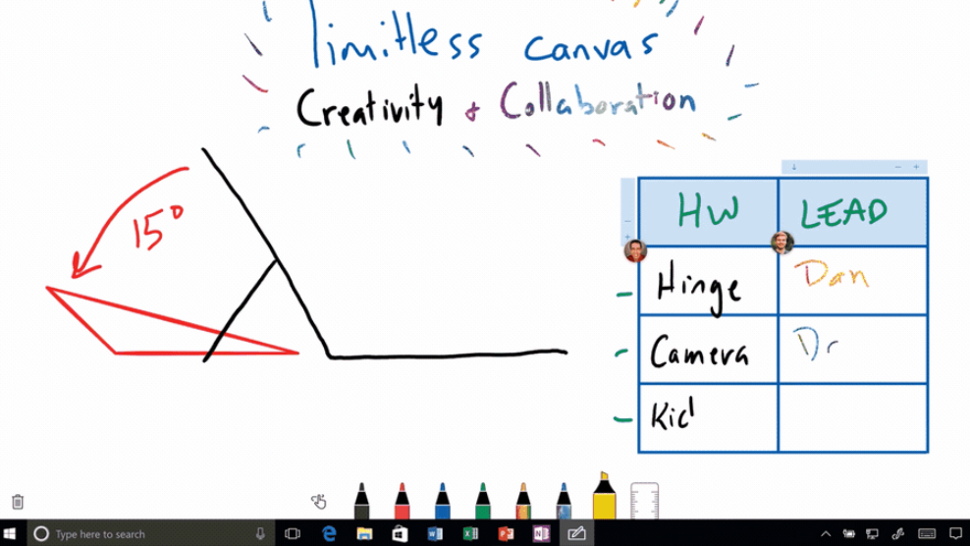 We're also expecting lots of additions and improvements in the Windows 10 Fall Creator's Update later this year.
One of the new tools coming soon is Windows Story Remix, which lets you combine lots of different media, including photos, 3D objects, videos and music, to create a mixed-reality presentation.
The Creator's Update will also see the introduction of Fluid Design – a new design language created with accessibility in mind. Fluid Design will make greater use of touch and ink, as well as voice, gaze and gesture on devices like the new Surface Pro.
Android fans will be interested to know that Microsoft recently pushed out a Windows 10 preview build with the ability to send links from your smartphone to a PC. 
The new build also features enhanced Cortana commands, enabling you to sign out, shut down or restart your PC with your voice.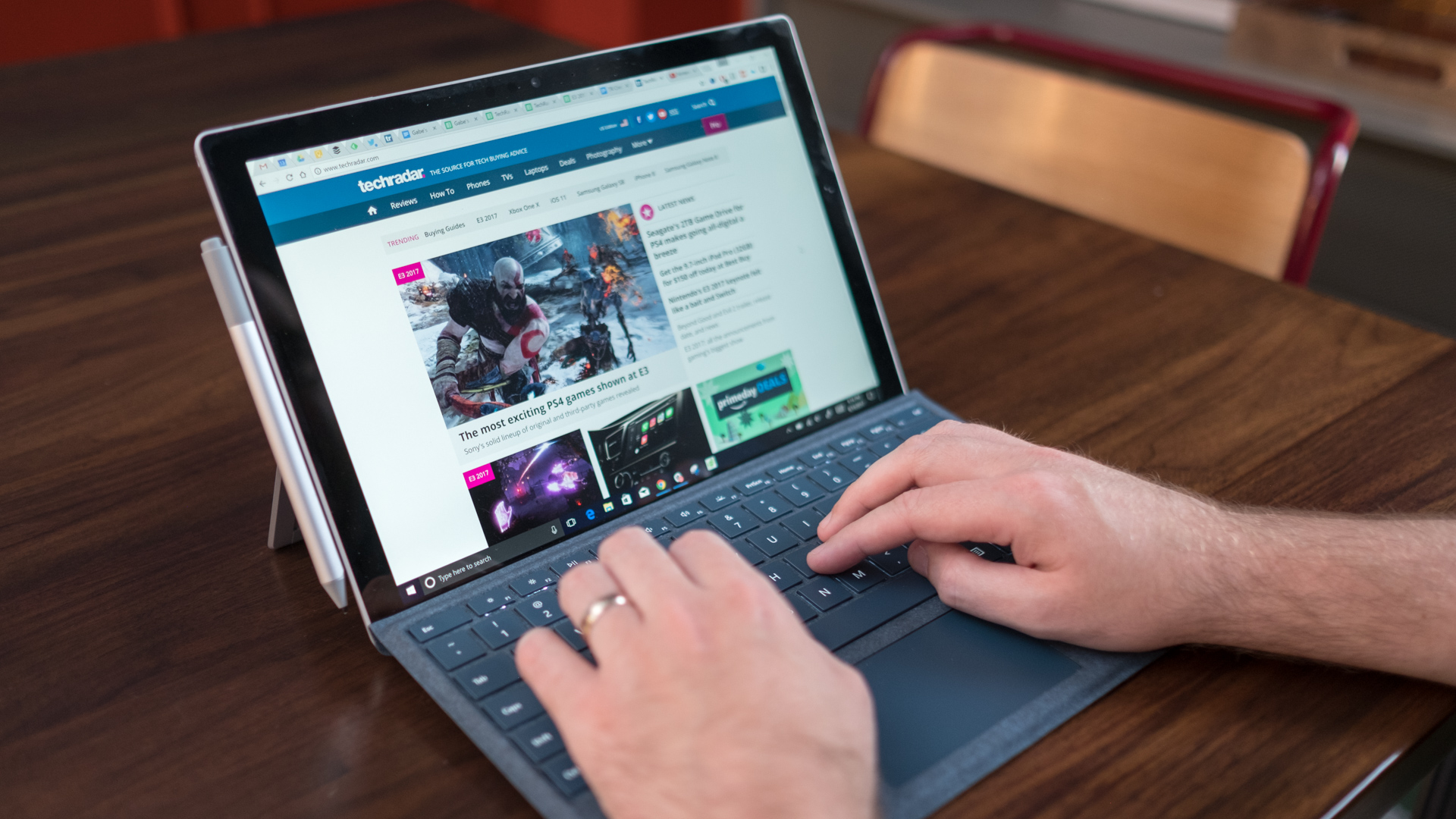 Below, you'll find some of the most useful and popular tips for your Microsoft Surface Pro. We're always digging into the Surface Pro to find what's new and interesting, so stay tuned for more tips.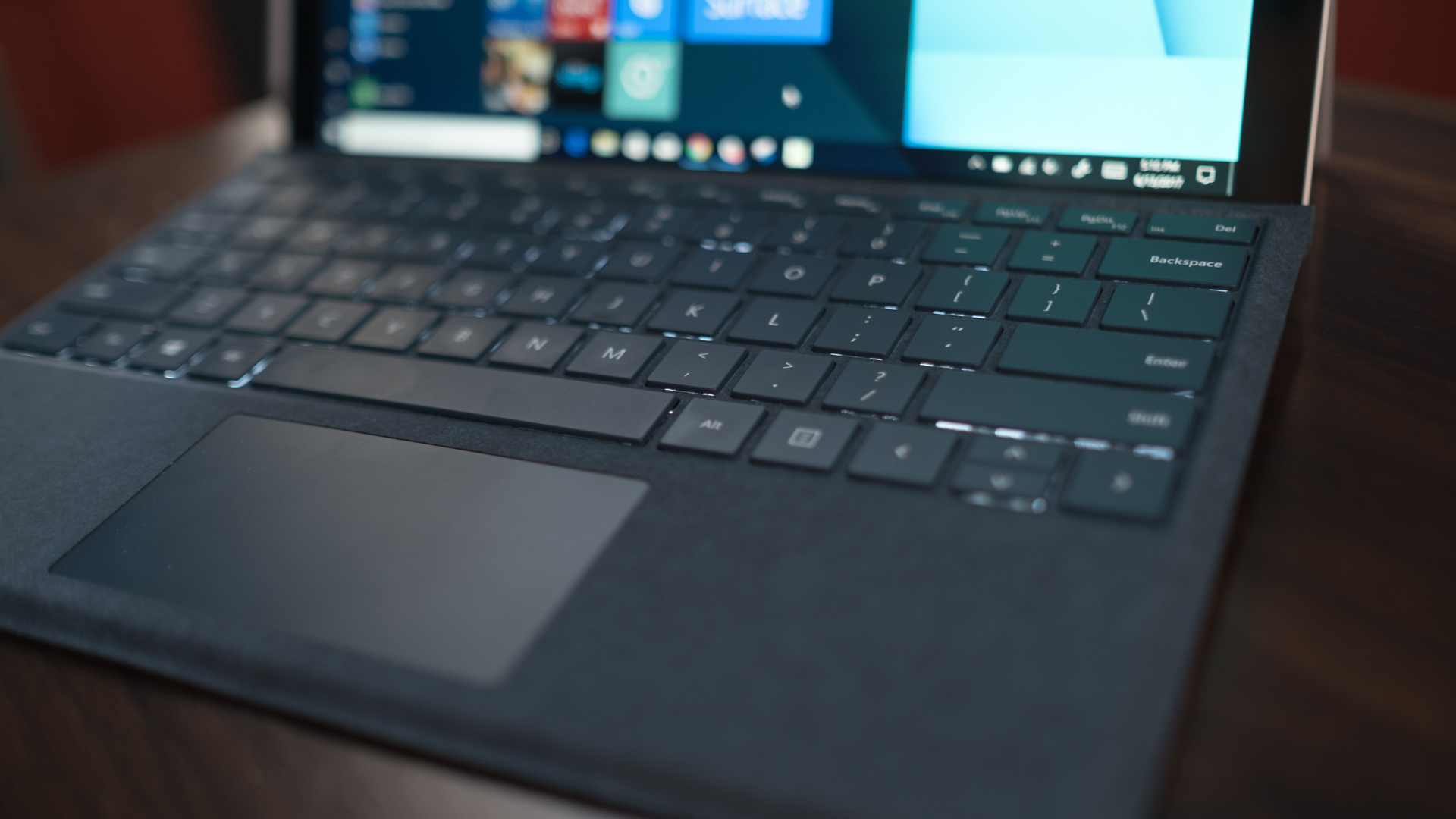 Your new Surface Pro will come with Windows 10 installed. It's the best version of Windows yet, smoothly adapting when you change between tablet and laptop modes, and this guide will help you get the most from it.
We'll show you how to use the new Cortana personal assistant, access all of Windows 10's brilliant touchscreen features, keep your files safe with the built-in OneDrive cloud storage, customize your desktop and much more besides.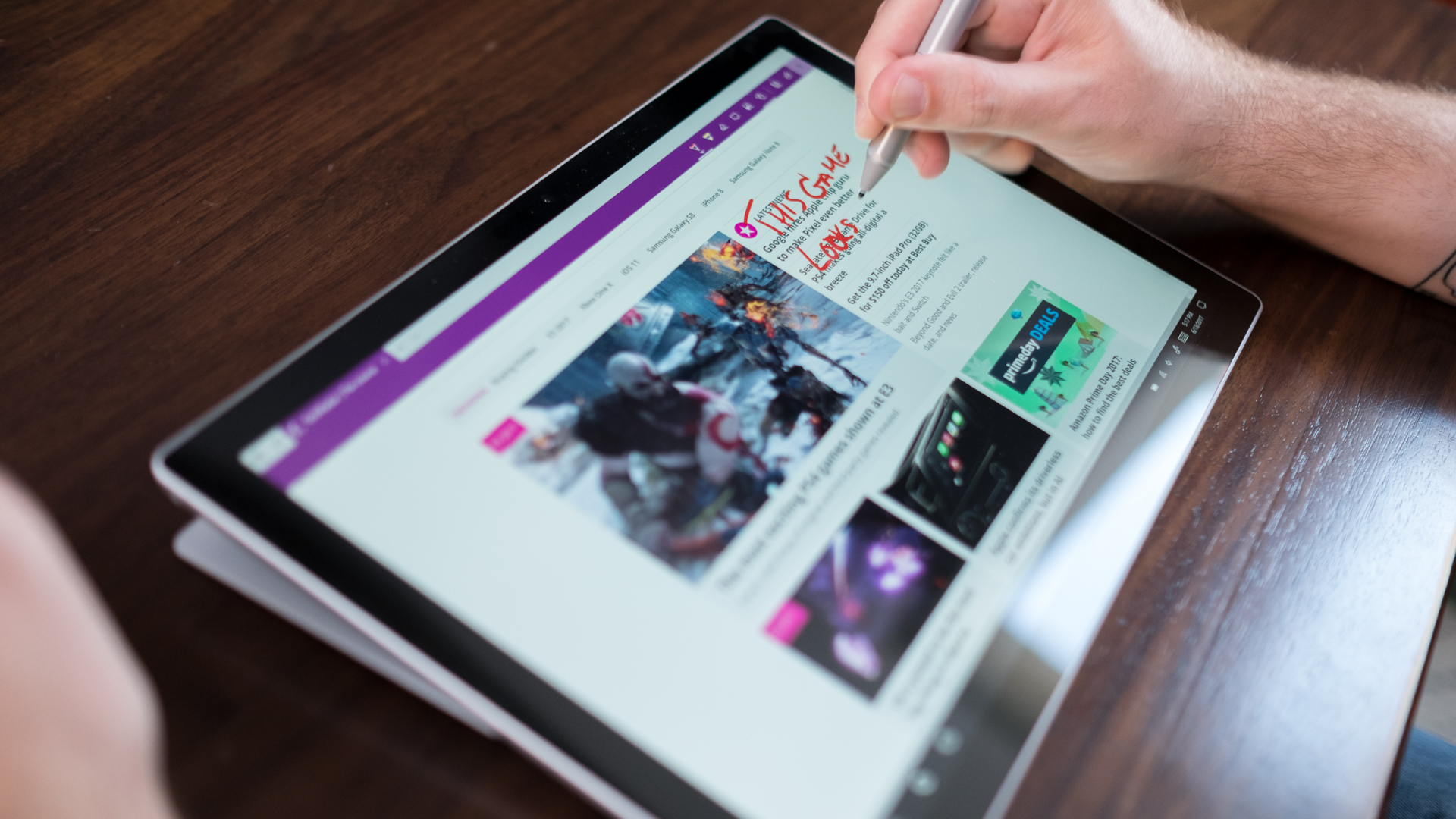 Once you've paid for your new Surface Pro, as well as the Surface Pen and Touch Cover, you won't want to spend even more money on software. Thankfully, there are brilliant free programs available that cover all the essentials.
Here you'll find office software, media players, photo editors and security software, and none of them will cost you a penny.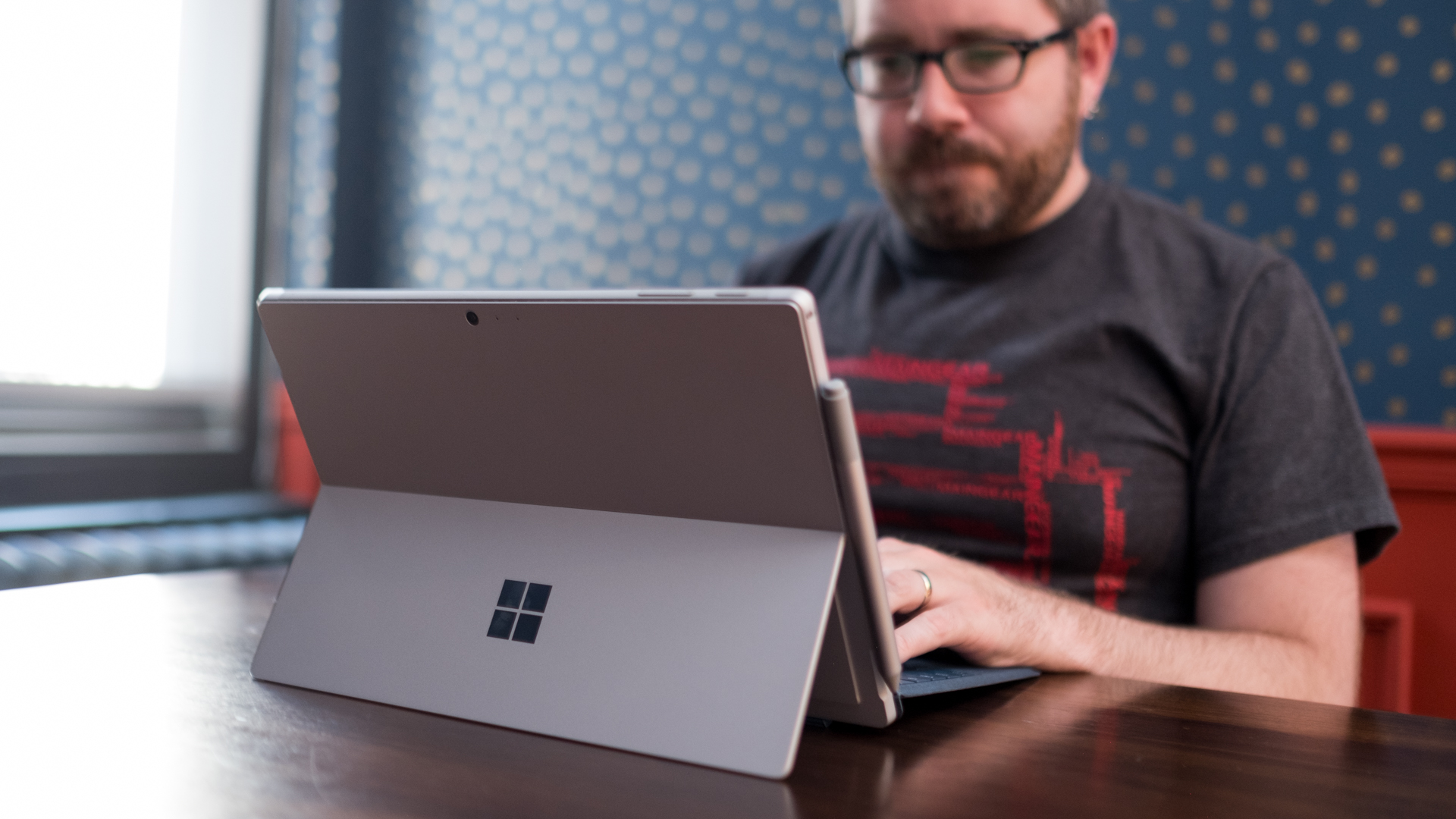 Once you've mastered the basics, these advanced tricks and tweaks will help you customize Windows 10 so your new Surface Pro works exactly how you want it to.
Discover how to make your Pro's battery run longer on a single charge, save time with gesture controls, and change the default apps to your favorites.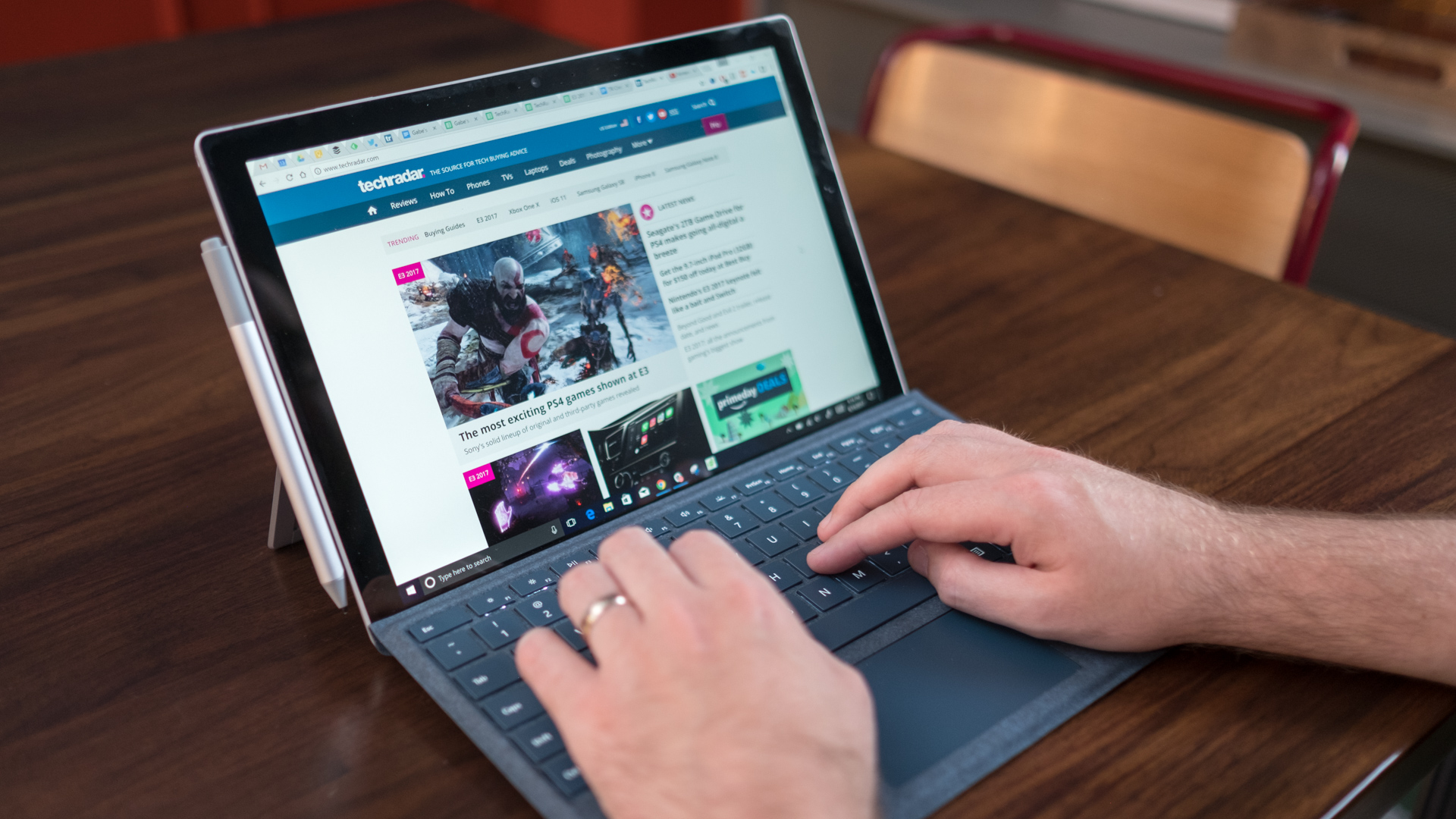 When you open your new Surface Pro, all you'll find is the tablet – no keyboard, pen, or other accessories – so you'll need to make a few extra purchases to get the most from your new device.
These are the best deals on all the essentials for your Surface Pro.


Microsoft Surface Pen
The new Surface Pen is currently available to pre-order from the Microsoft Store for £99.99/US$99.99 (about AU$130). 
It now features tilt support for shading drawings, reduced lag, and 4,096 levels of pressure sensitivity. It will be available in four colors: silver, burgundy, black and cobalt blue.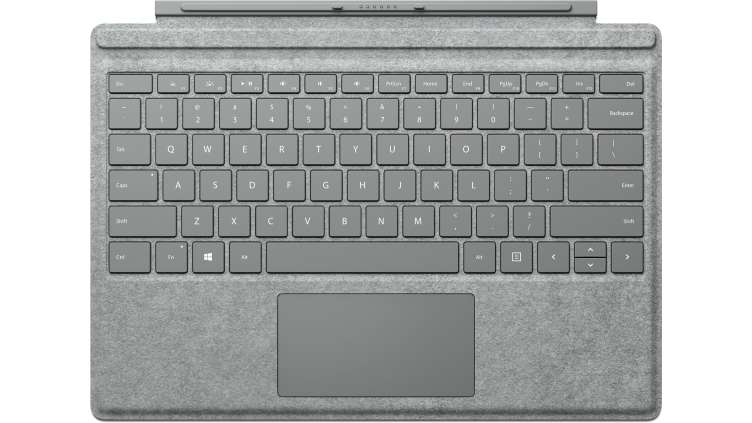 Microsoft Surface Pro Signature Type Cover
The latest Type Cover is a marked improvement over the previous iteration – pleasant to use and more robust feeling. The new Alcantara fabric feels like it will stand the test of time, and Microsoft claims it looks better with age.
The keys pop back up with more force when pressed down too, making typing a more enjoyable experience.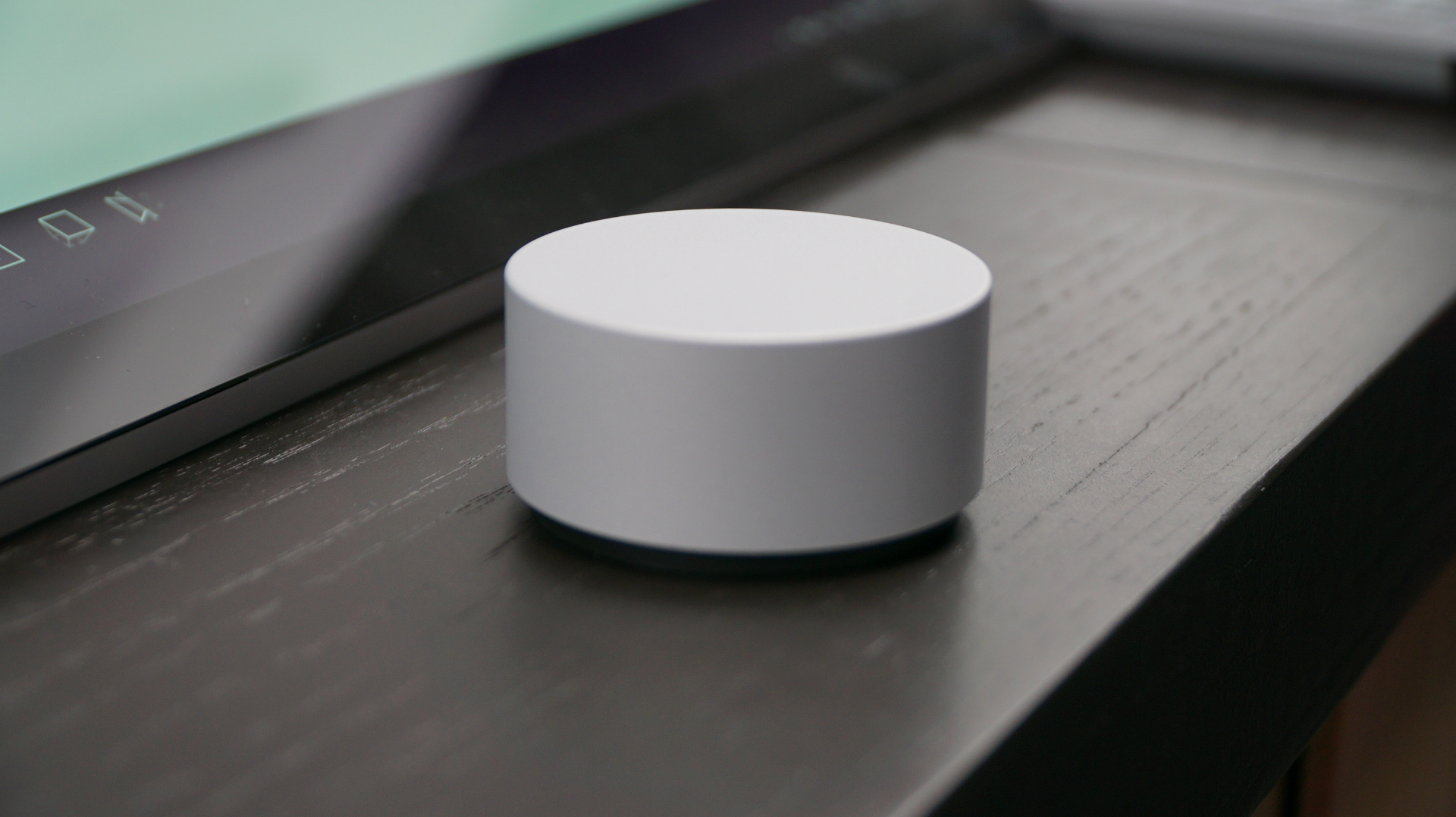 Microsoft Surface Dial
The Surface Dial is an unusual little peripheral that sits on the screen of your Surface Pro, providing quick access to controls and shortcuts in your favorite apps. You can turn the Dial to scroll through web pages, control volume, rotate images, and switch between drawing tools.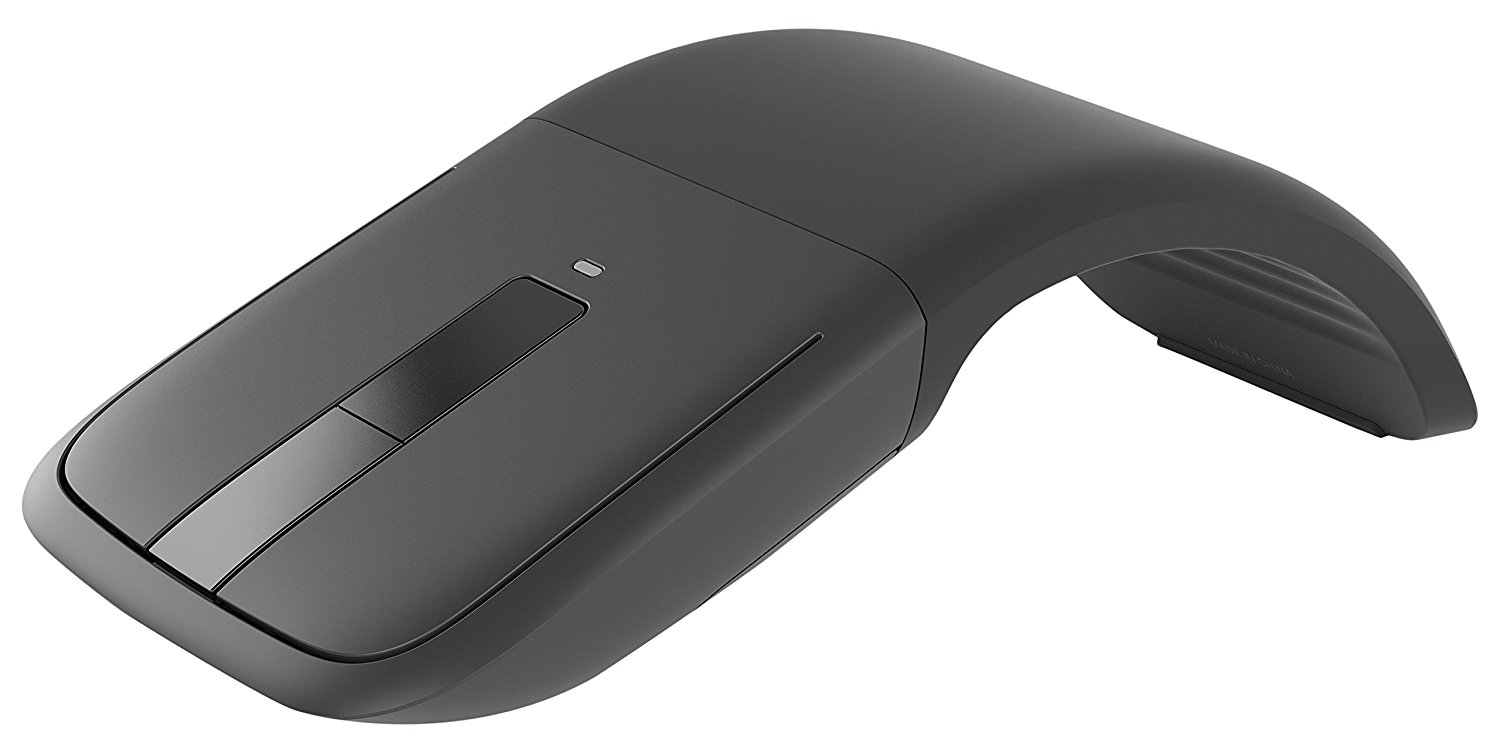 Microsoft Arc Touch Mouse Surface Edition
This special edition of Microsoft's stylish Arc Touch Mouse is designed to look smart paired with your new Surface Pro. It's super lightweight at just 81.9g, works from up to 30 feet away, and can even be used on rough surfaces like wood and carpet.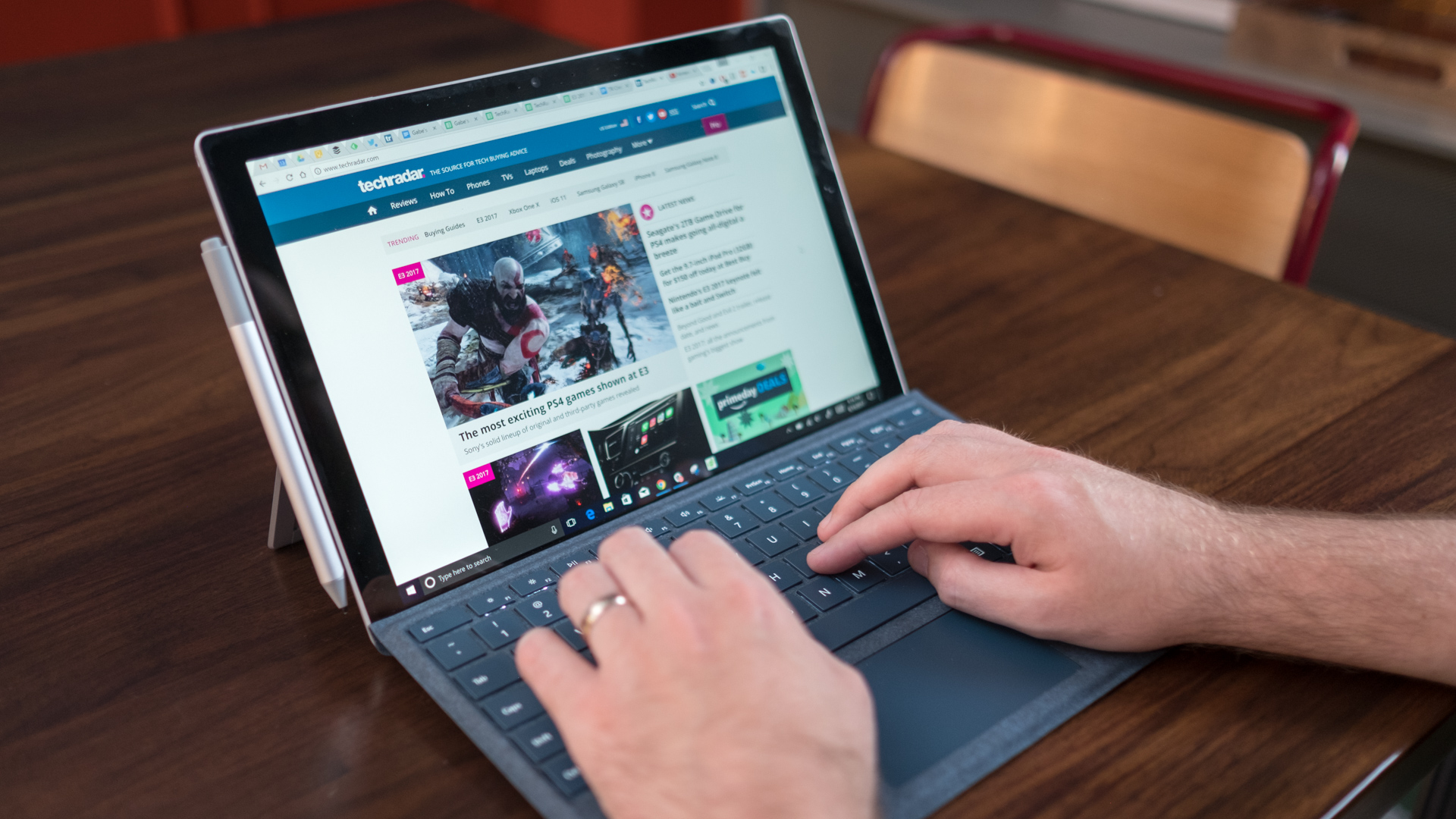 The new Surface Pro is designed for use on the move, and the Surface Pen makes it a brilliant option for creative apps, entertainment and games. These are our top picks from the Microsoft Store.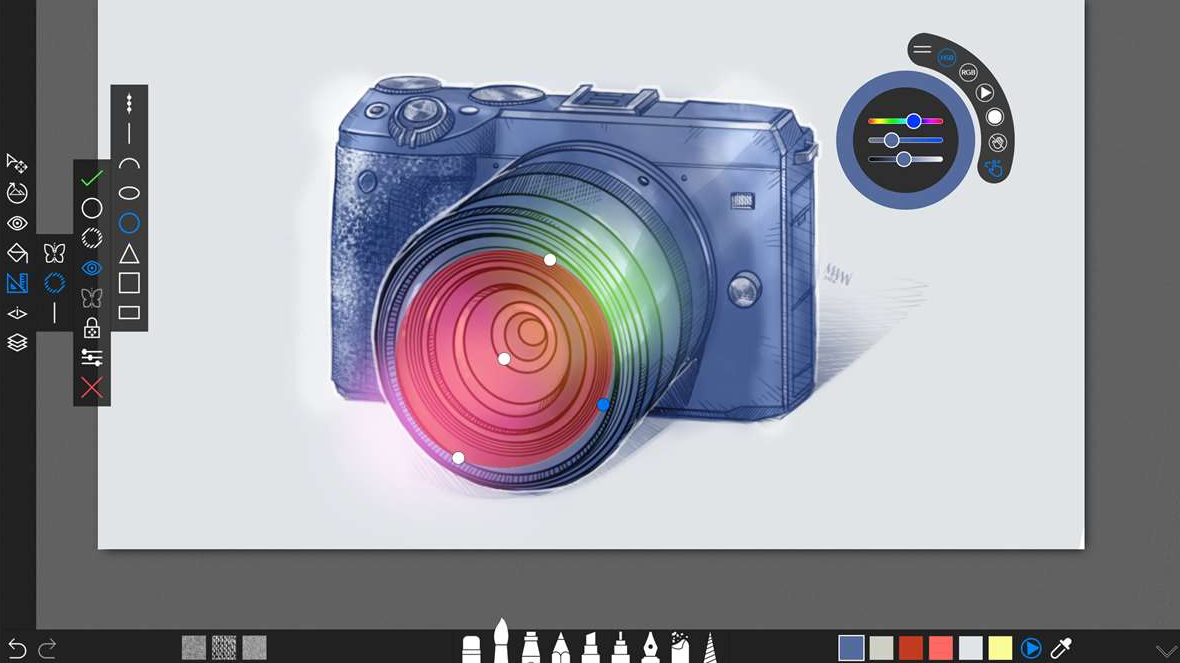 Sketchable
Sketchable is a drawing and painting app that's a perfect fit for your new Surface Pro. You can use the Surface Pen to create sketches from scratch, take and edit photos, and make quick notes.
If you've invested in the Surface Dial, you can switch between drawing tools and colors with a simple twist.
More advanced options, including layers, masks and transform tools, are available as in-app purchases.
Download here: Sketchable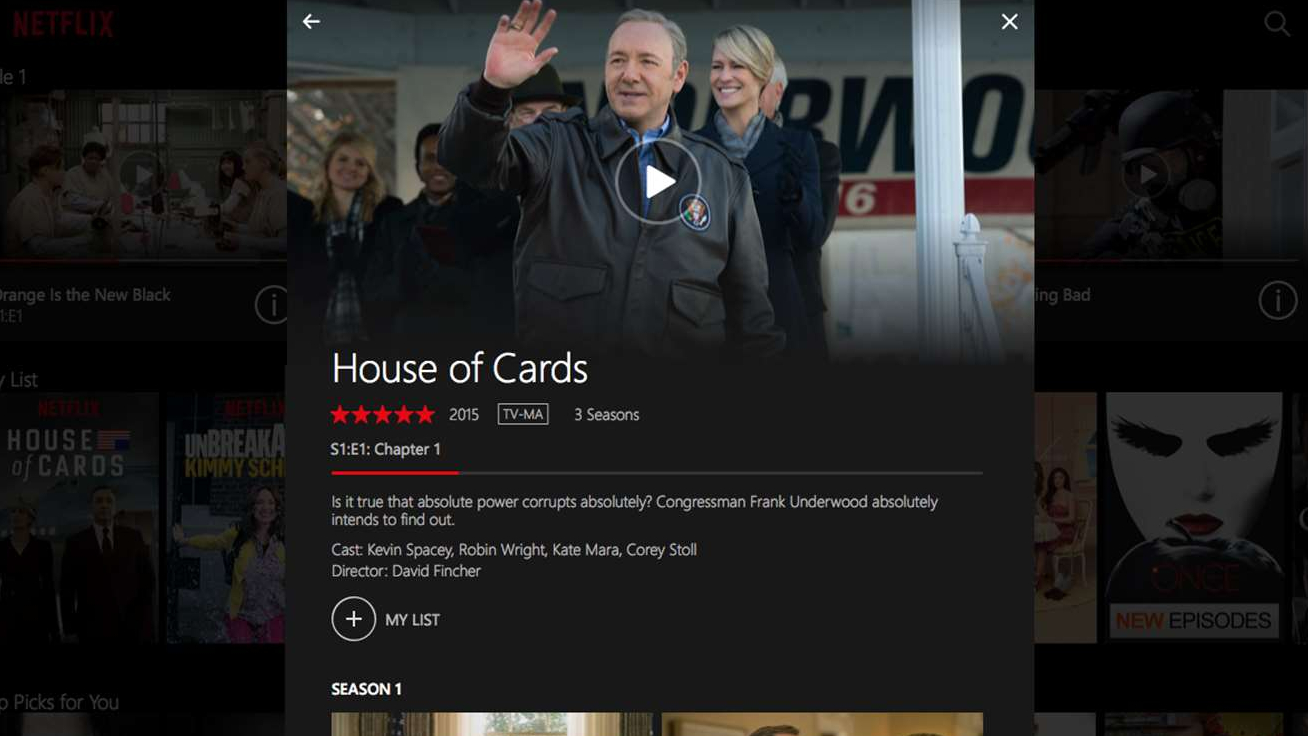 Netflix
If you're on the road with your Surface Pro, the Netflix app is the perfect way to keep yourself entertained. 
The app is free to use if you already have a Netflix account, and if not, you can use it to register for a one-month free trial. 
Once you've signed up, you'll have access to a huge selection of movies and TV shows. You can begin watching on your TV, then pick up where you left off using your Surface Pro when you're away from home.
Download here: Netflix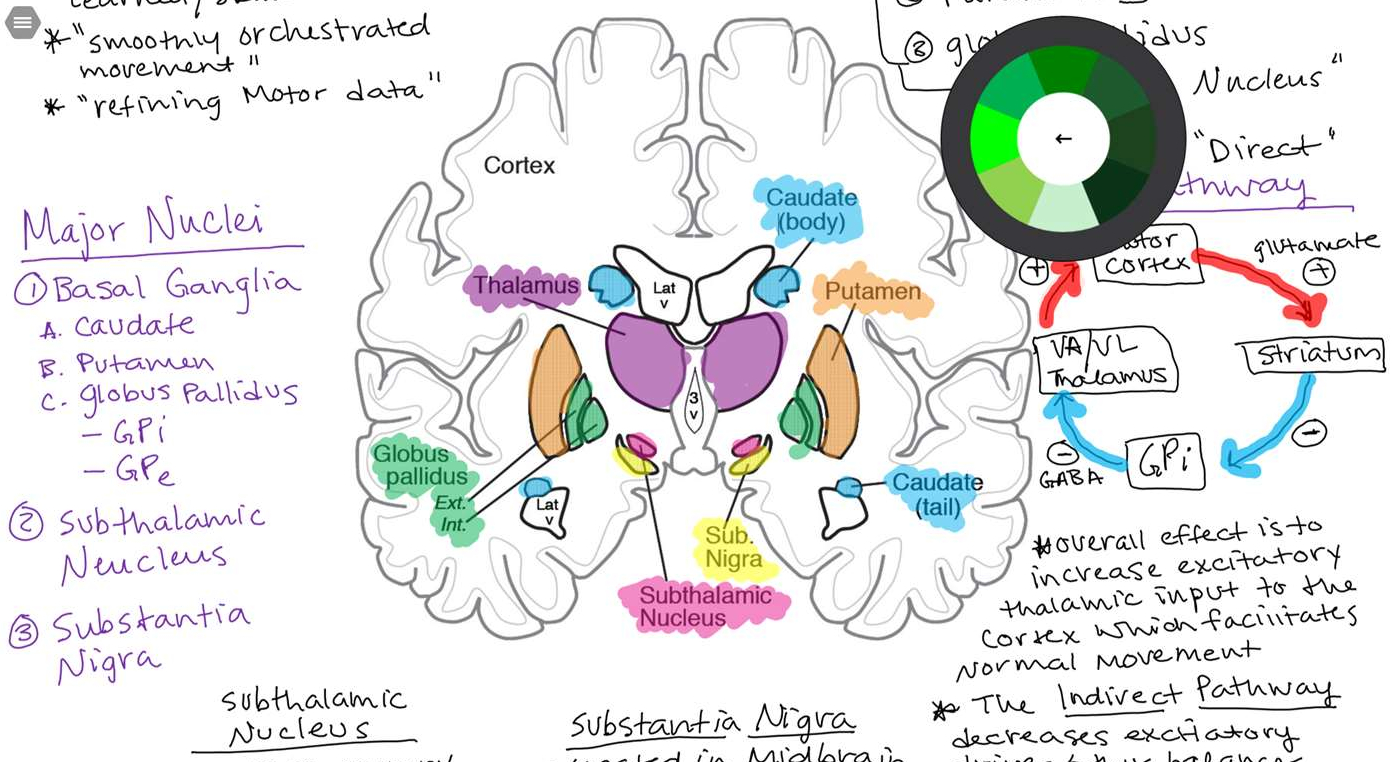 Drawboard PDF
Drawboard PDF is another excellent companion for your new Surface Pro, Pen and Dial. It's the easiest way to annotate documents and feels just like using paper and ink, making ideal for work and study alike.
You can also use the app to create new PDFs from scratch using text boxes, geometric shapes, photos, and hand drawings.
Dawboard PDF is available as a three-day free trial, after which the full app costs a modest £8.39/US$9.99/AU$14.95.
Buy here: Drawboard PDF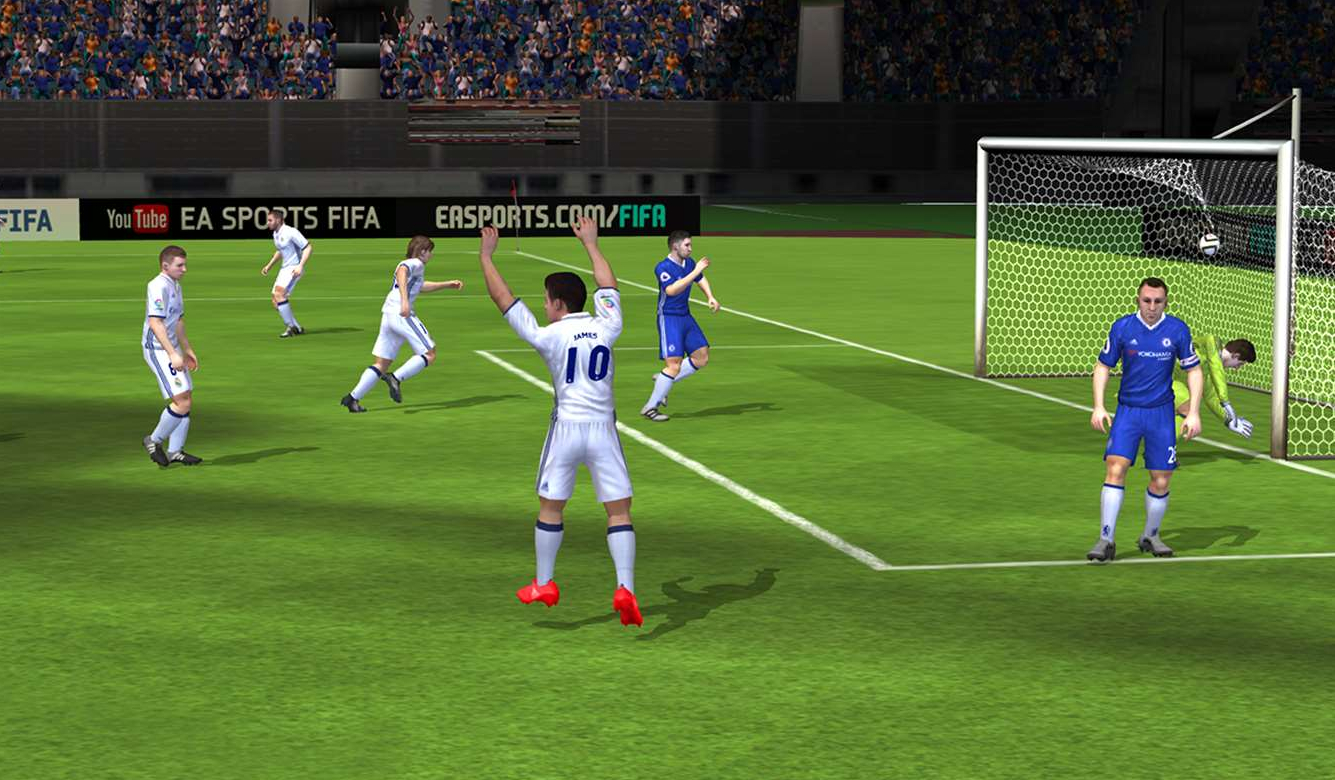 FIFA Mobile Football
FIFA Mobile Football is the perfect game for playing on the move. You don't need a Surface Pen or other peripherals for this one – just your fingertips.
The famous FIFA football manager series has been going strong since 1993, but this is the first version specifically designed for mobile devices like your new Surface Pro. Take your pick from over 350 real teams, then guide them to success. You'll learn how to obtain new players, adjust lineups on the fly, tweak tactics and master the art of rotation.
You can even join forces with other players as part of a multiplayer league, and take on the world's best players in tournaments.
Download here: FIFA Mobile Football
Author: Cat Ellis
Published at: Tue, 15 Aug 2017 16:00:52 +0000
Credits: https://www.techradar.com