Want the best workstation for your business needs? Then you've come to the right place, as we've gathered together the very best powerful workstations money can buy in 2017.
Modern workstations don't need to be big, bulky machines that dominate the desktop, but can be trendy and even fashionable devices with high quality designs, without sacrificing pure power and performance.
The best workstations can handle any application you throw at it, and they are useful tools for designers, engineers, financial analysts and researchers running more demanding applications, like rendering complex graphics, financial analysis and computations and digital content creation
We've rounded up 10 of what we consider to be the best workstations currently on the market - in no particular order - from the main vendors.
From small form factor models to powerhouses, from all-in-ones to one for all, there's bound to be one for you if you're in the market. 
At the bottom of this page you'll also find our list of the best online shops for buying workstations - so purchasing the perfect workstation for your business has never been easier!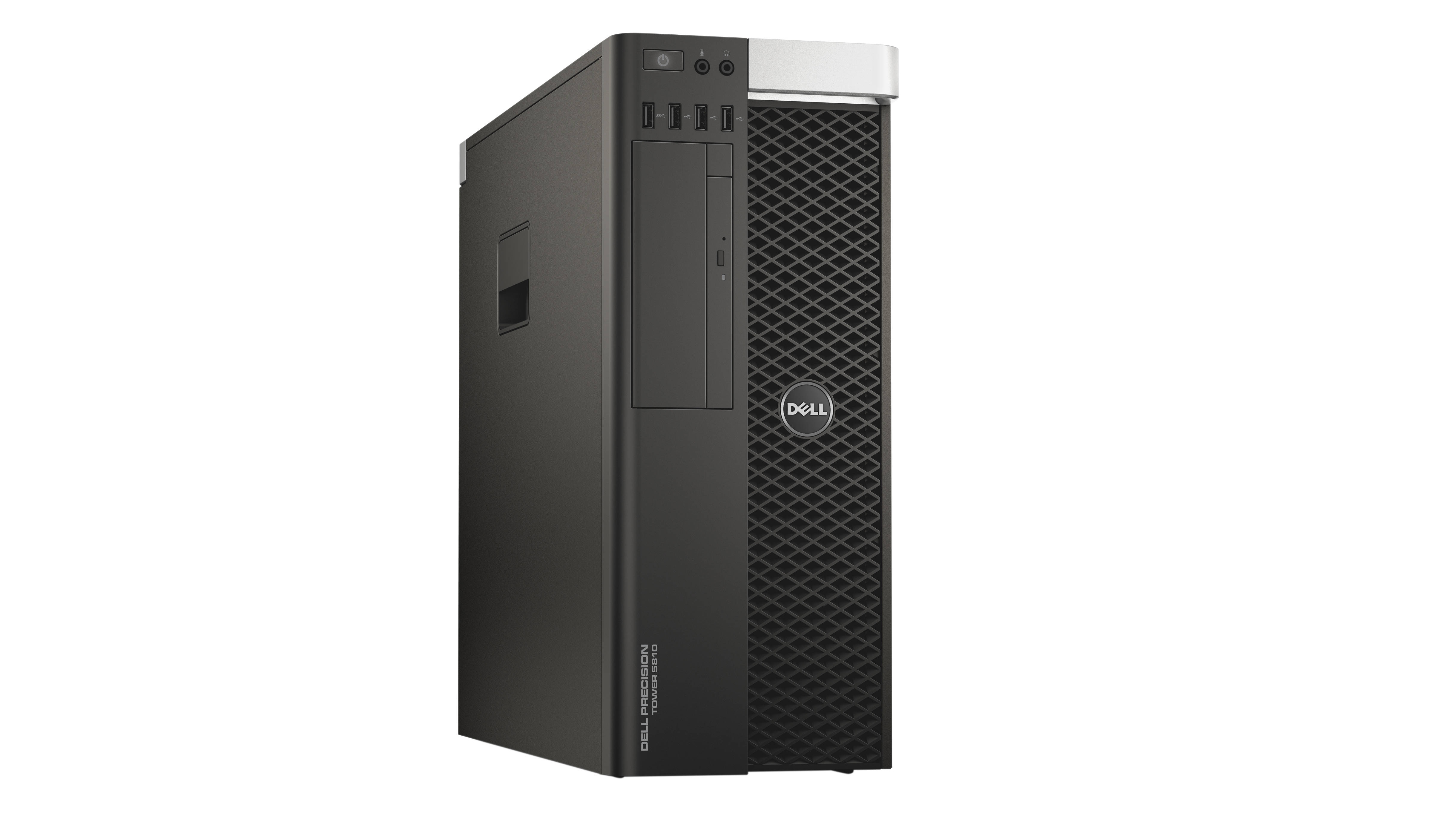 The 5000 series of Dell's Precision Tower workstations don't throw quite as much power at you as the 7000 series (which are also featured in this list), but that means they come in at a more affordable price.
The Precision Tower 5810 offers excellent power levels, with flexibility thanks to Dell's website, which lets you configure the setup you're buying so that it perfectly suits your needs. Dell has a great reputation for business PCs, so you know you're in safe hands if you buy one of these.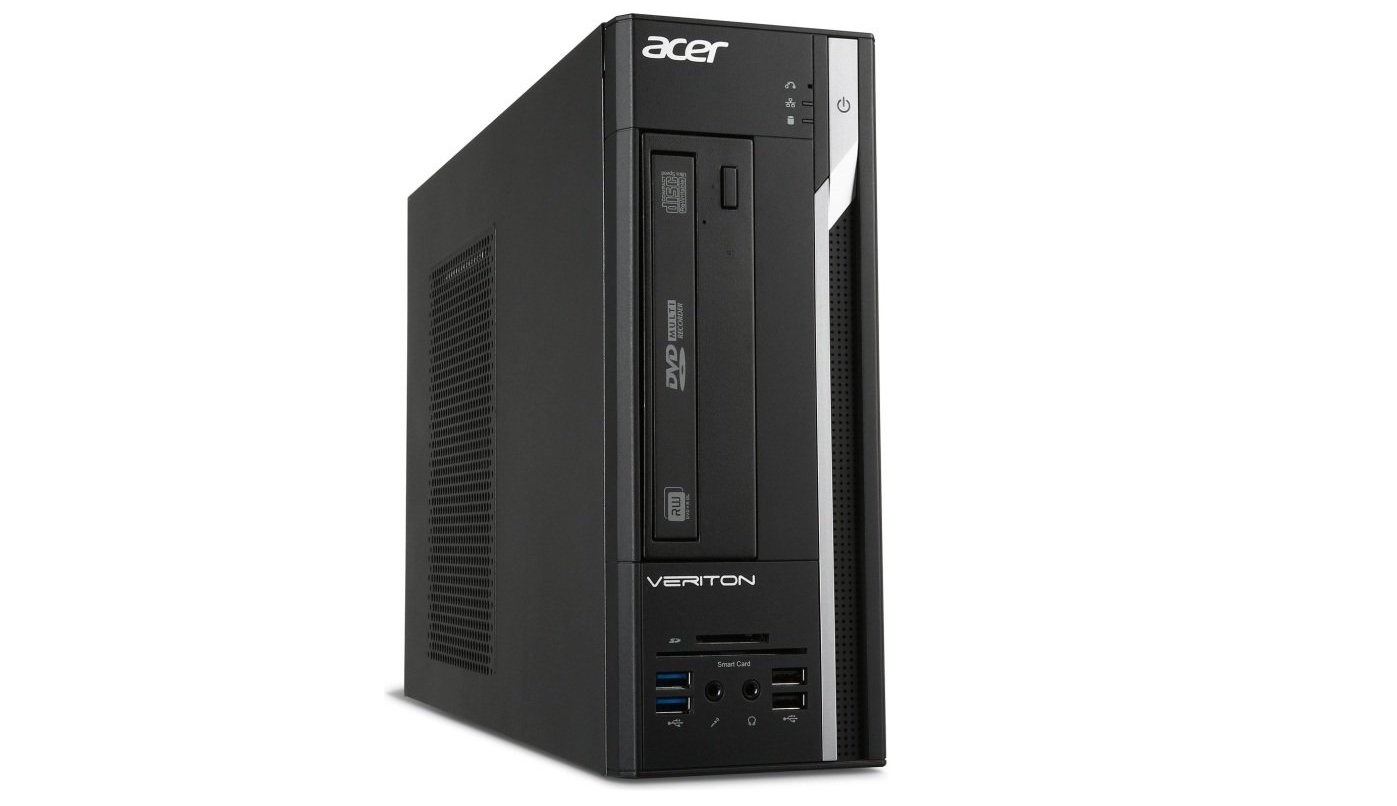 Acer does a good line in workstations, and most of them are pretty affordable. The Acer Veriton X2640G SFF isn't the most powerful of workstations, but it will do the trick if you need a dependable machine for most day-to-day tasks. 
There's nothing particularly flashy about this workstation – but sometimes that's just what you need.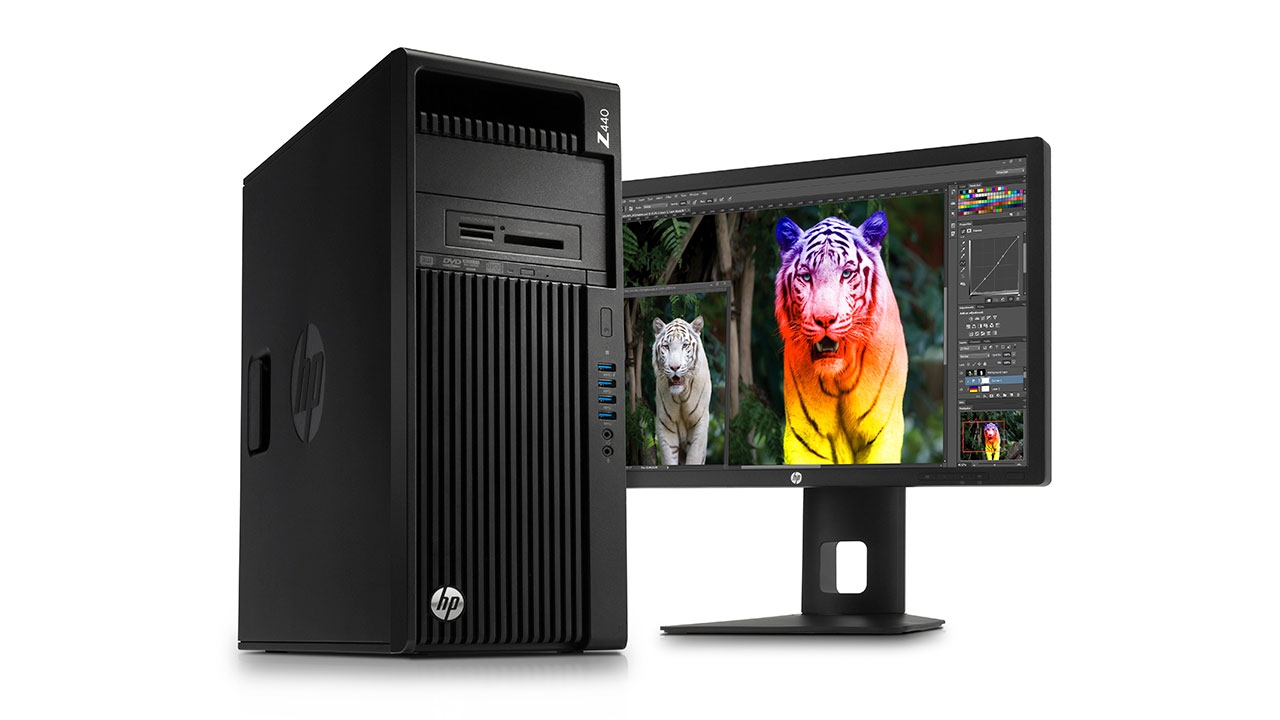 HP comes out with another excellent workstation that features plenty of power in a solidly-built machine that is completely dependable. HP's reputation for excellent business products continues with this workstation, and we think you'd be very pleased if you bought this device for your business.
The only problem with this workstation is that there's limited storage space - shipping with just 256GB of space.
The good news is that at least this hard drive is a solid state device, which means it runs much faster than a traditional spinning hard drive. You can also add a larger hard drive later on.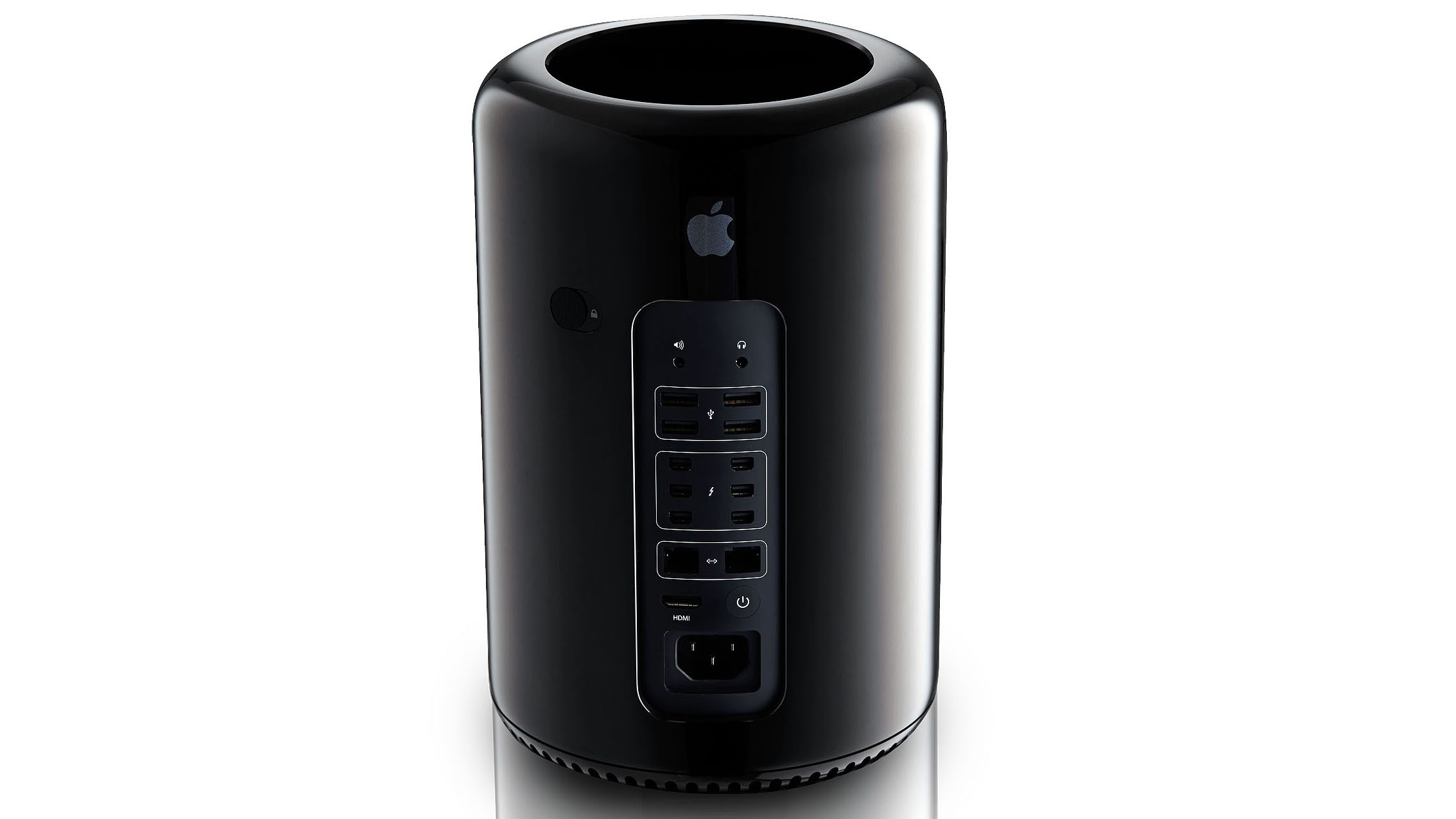 An upgrade to the Mac Pro is imminent so you might want to hold on. But when it comes to the quintessential workstation, nothing comes near to this monolith. How Apple has been able to pack so much firepower into such a small volume almost defies the laws of physics. The current model, though, is well past its prime.
It packs a 3-year old Intel Ivy-Bridge Xeon processor with up to 64GB DDR3 ECC RAM and 1TB storage (no RAID option though). Its two AMD FirePro D500 GPUs are likely to be the weakest link in the system, however, and even the top of the range model doesn't meet the minimum requirements to run the HTC Vive or Oculus Rift VR platform. It's also far more expensive than a comparable Windows-based workstation.
Read the full review: Apple Mac Pro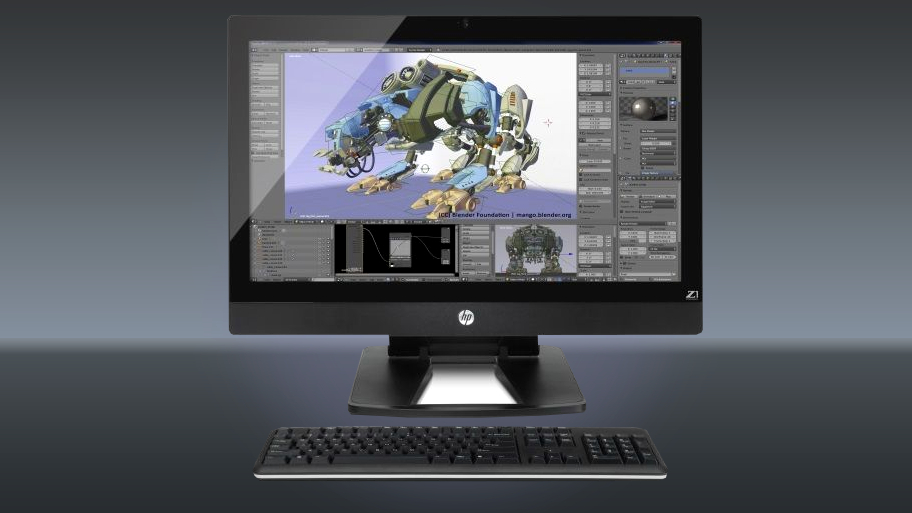 There's no equivalent to the HP Z1 G3 on the market. The Z1 family was possibly brought to the market in order to compete with (or at least provide an alternative to) the Apple iMac which doesn't provide the same sort of professional-grade components.
Using a mixture of laptop components (memory and 2.5-inch storage solutions) combined with an enterprise-grade desktop Intel Xeon CPU is an interesting alternative which we'd like others to explore, even in the laptop segment.
For now, the Z1 G3 remains the only viable option if you are looking for a transportable workstation with an all-in-one form factor. Oh and regarding the price, it comes with a 4K monitor, Thunderbolt ports, HP's nifty Remote Graphics Software and a three-year onsite warranty, upgradable to five with defective media retention.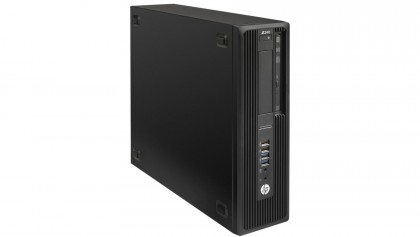 This is HP's entry level workstation and one which is very keenly priced with a very compact form factor (about 11L). It's hard to believe that the Z240 has an Intel Core i7-6700 CPU with 8GB of RAM and a 1TB hard disk drive. There's even an optical drive. The company's engineers have managed to deliver a system that weighs less than 6Kg and somehow has 20 (yes, 20) connectors and expansion slots (not all of them empty of course).
It even has four DIMM slots to take full advantage of dual-channel technology. As for the rest of the HP workstation family, this one comes with the Remote Graphics Software as well as a three-year onsite warranty bundled. The only major compromise is the fact that it will only take low profile graphics cards. HP also offers the option to buy the workstation for as little as 16 per month excluding VAT.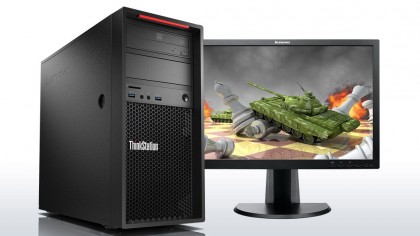 Lenovo told us recently that they went back to the drawing board in order to get the new generation of ThinkStation ready. And one of the products to come from this process was the P310, an entry level workstation which is designed to offer the level of customisation and attention to detail usually found on far more expensive products. It has a modular design with integrated handles to help move it around, and inherits the Flex Module from its bigger brothers.
That solution allows users to mix and match the components and parts that they need, and this includes useful legacy ports like FireWire or eSata. The 900 model comes with a three-year onsite warranty, an Intel Xeon E3 CPU, a pair of 1TB hybrid hard disk drives, Windows 10 Pro and a discrete Nvidia NVS 310 graphics card with two DisplayPorts.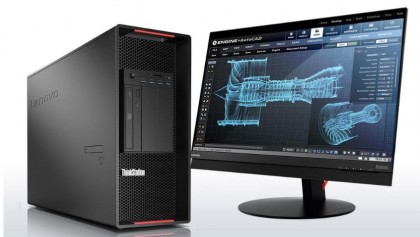 At the opposite end of Lenovo's portfolio is the mighty P910, a workstation that offers one or two Xeon E5 CPUs; there's no E3 here and definitely no consumer parts. It is expensive, industrial in its looks, yet functional in its design. And when we say expensive, we mean it. A fully specced model with 28 cores, half a terabyte of RAM, six half terabyte SSDs and two Nvidia Quadro M5000 cards in SLI will cost you around 15,000. You can pack even more in, but you will have to do it over the phone.
The P910 uses patented Tri-channel cooling to keep the main components from overheating, which requires fewer fans and should, therefore in theory, translate to less downtime. As for most other workstations, you won't need a single tool to swap components and there are no cables or plugs to worry about.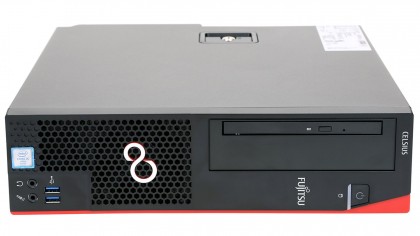 The small form factor market is attracting more manufacturers as they are vying to shed the bulky and wieldy image of the traditional workstation. Few, if any, however, can pride themselves on designing and manufacturing their products in the same area. Fujitsu can – take the J550.
It can take a Xeon E3 CPU, a full-size professional graphics card, 64GB of RAM, offering up to 13.5TB storage and nearly 20 ports and expansion slots including quite a few legacy ones. Fujitsu is also the only company to offer a three-year warranty (either onsite or bring-in) across the EMEIA region, which spans across the whole of Europe, into Africa and stretches as far as India.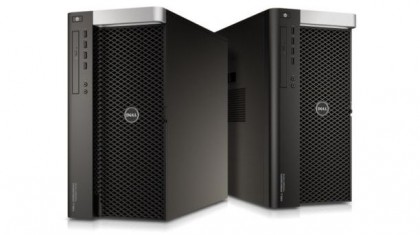 The Precision range is one of the oldest workstation families in this roundup with its roots going back to the late 1990s. Since then a lot has changed with the sheer amount of compute power, storage and memory available. The Precision 7910 is the company's most powerful and scalable workstation allowing dual Xeon CPUs, up to four graphics cards and even liquid cooling to keep things ticking over nicely.
Dell is one of the few to bundle its own endpoint security solutions that combine malware protection, authentication and encryption. It is also one of the few vendors to ship legacy technology (PCI, Serial, PS2) by default. Oh and don't be fooled by the base price (around £2,000). Once you fully load it, expect the price to increase up to twentyfold.
Also consider:
Gladiator PC, a popular system integrator in the UK that are partner with one of the oldest online tech retailers in the UK, Aria.

Workstation Specialists, who as their trading name implies, focus entirely on workstations and are based in the UK as well.

Novatech is another veteran online tech retailer based in the UK. Workstation is a small part of what they do but they do anything from rackmounted models all the way to Tesla workstations.

InterPro Workstations Ltd, is by comparison, a much younger specialist system builder. Doesn't mean that they are either less ambitious or less capable. And no, they are not linked with Intergraph's venerable InterPro.

Another UK-based outfit, Computer Planet, is one of the few vendors we know of that delivers desktop workstations based on AMD's antiquated FX platform. No Opterons here sadly.

Boxx is a well-known provider of custom workstation solutions and has been around for a fair few years. They produce what they believe are the finest custom workstations and claim to have the best technical support in the industry.

Despite its name, Serverfactory does workstations as well although they tend to sell Supermicro's brand only – like a few of the names here.

Arbico made their name in the gaming market but they branched out to cater for a more eclectic professional audience with an interesting propensity to package AMD parts in their workstations.

Like many here, Broadberry has a finger in storage, servers and even transportables (laptops that look like they were teleported from the 1980's), giving them access to some great workstation partnerships.

World Of Computers is an unknown quantity like a few vendors here. Located in Cambridge, it provides with an array of workstation products although they're happy to sell consumer components as well.

Armari has long been associated with expensive and powerful computers. Based in Watford, they offer the ability to truly custom make your own workstation – from the concept to delivery.

Hertfordshire-based Boston Limited are better known for their servers (including some cool liquid cooled blade ones) but they also have a line of workstations worth discovering.

If there are any missing UK-based system integrators that specialise in workstation (fixed or mobile), drop me a line in the comments section.
Author: Desire Athow
Published at: Mon, 23 Oct 2017 17:23:45 +0000