The Mac Pro isn't dead. Although its last true appearance was back in late 2013, the iMac has gotten so powerful that it would have nearly deemed Apple's most cylindrical computer irrelevant had the two not been fused to make the iMac Pro.
Revealed to the public at the San Jose Convention Center during the Cupertino company's Worldwide Developers Conference in June 2017, the iMac Pro will modernize the performance of the Mac Pro and introduce it to the illustrious all-in-one iMac design. Suffice to say, it's a tall order, but we'll find out for certain pretty soon whether Apple can deliver.
What we will say is this: powered by your choice of either 8GB or 16GB of HMB2 AMD Vega graphics combined with up to an 18-core Intel Xeon processor, not to mention a new T2 coprocessor chip, the stakes are high for the iMac Pro.
Cut to the chase
What is it? Apple's most powerful all-in-one desktop PC
When is it out? December 14, 2017
What will it cost? $4,999 (about £3,870, AU$6,680)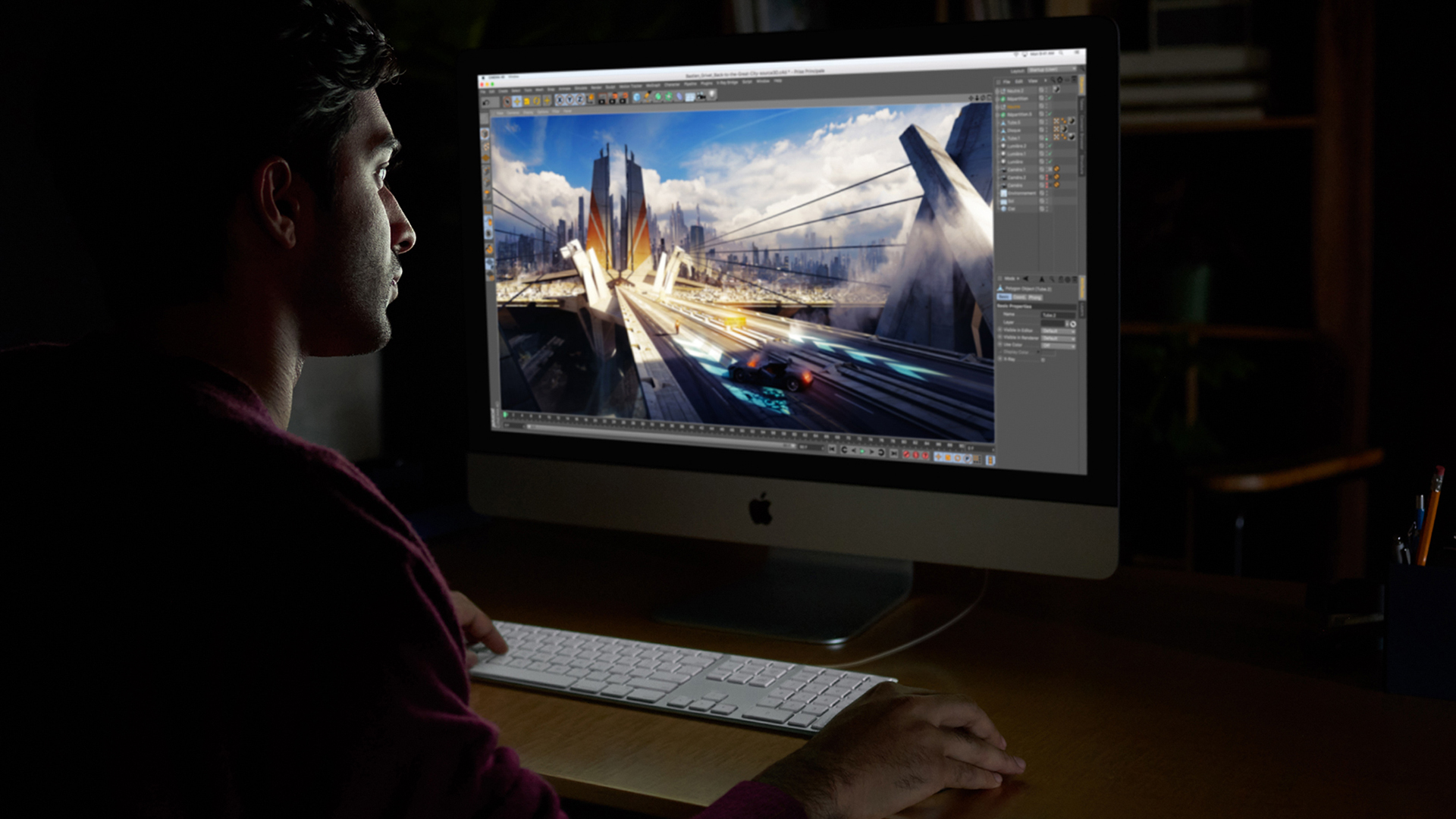 iMac Pro release date
When Apple first confirmed that new iMacs would arrive in 2017, naturally executives offered nothing as to when these new computers would release. However, at WWDC, Apple fully laid out its release plans for its new iMac family.
The freshly updated iMac equipped with Kaby Lake processors has been available since June; meanwhile, the iMac Pro will be available on December 14, 2017.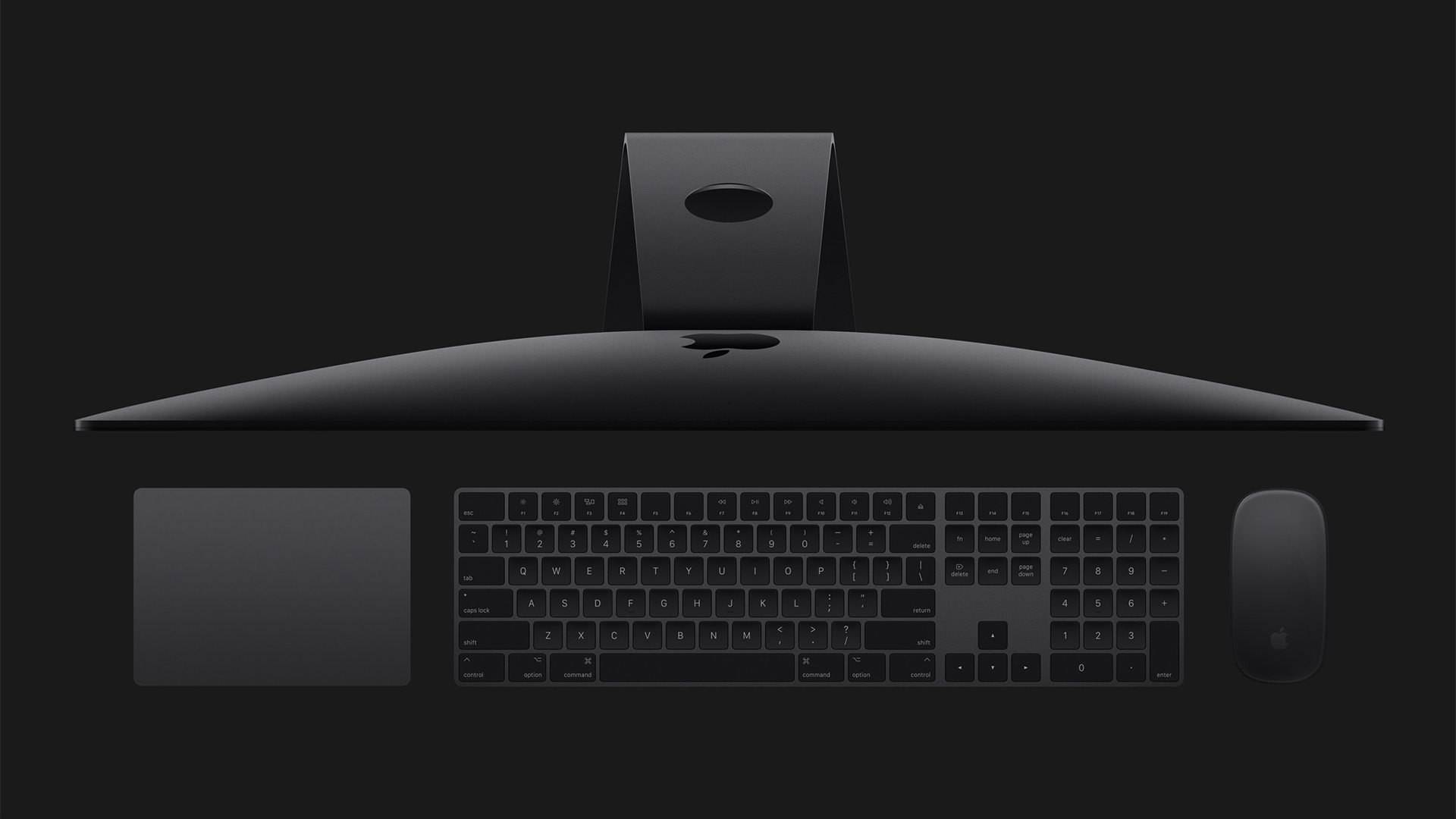 iMac Pro price
The entry-level iMac Pro configuration starts at a kingly sum of $4,999 (about £3,870, AU$6,680), but at that lofty price point you get a hardy all-in-one that includes a 27-inch Retina 5K display, 8-core Intel Xeon processor, AMD Radeon Vega graphics, 32GB ECC memory and a 1TB SSD.
Of course, for those who don't need that much power the consumer-grade iMac isn't going anywhere. In fact, you can already buy a refurbished 2017 iMac from Apple starting at $1,099 in the US. As far as new, unopened models go, prices remain the same as last gen.
That's $1,099 (£1,049, AU$1,699) to start for the 21.5-inch iMac and $1,799 ($1,749, AU$2,799) for the 27-inch model to start. The iMac Retina 4K 21.5-inch model, however, has gone from a starting price of $1,499 to $1,299  (£1,249, AU$1,899).
iMac Pro design
The latest generation of Apple's all-in-ones doesn't look much different from the current iMac design. The iMac Pro is the only exception, but that's really only thanks its Space Gray coat of paint.
While the new iMac Pro features same all-aluminum, curved shell we've all known and loved since its introduction with the iMac 2017, Apple claims to have revolutionized the iMac Pro's internal cooling system to be 80% more efficient.
That said, it's suggested that Apple plans to introduce a major industrial design overhaul for its all-in-one iMac brand in 2018.
This refresh could include a black finish and "more glass" in addition to the revival of the light-up Apple logo in the form of a micro-LED panel. It may even bring dynamic audio technology that adjusts the Mac's speaker volume based on where you're sitting relative to the display.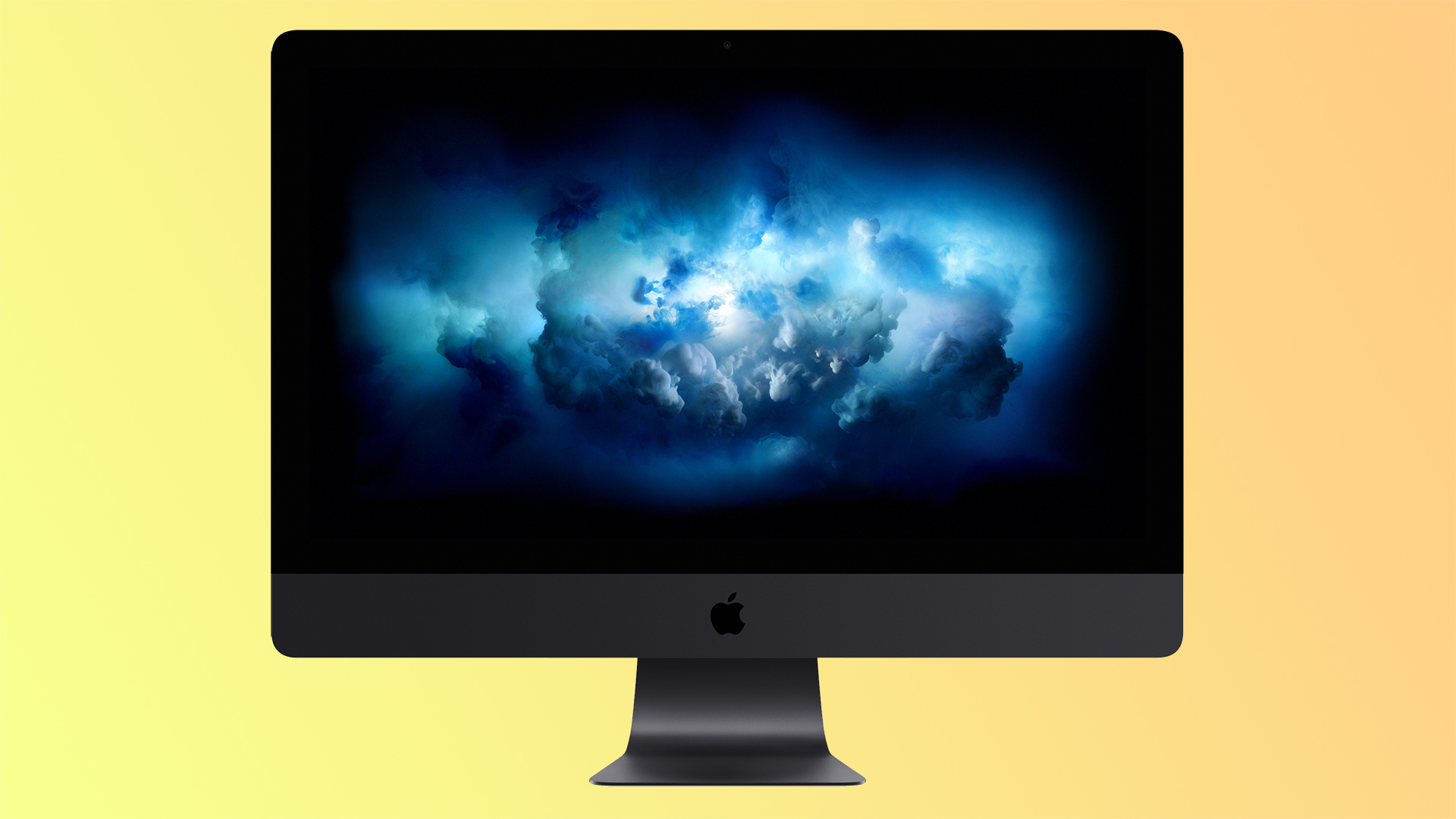 iMac Pro Specs
Apple was expected to put an Intel Xeon chip inside its all-in-one, but we didn't think the iMac Pro would come with anywhere between an 8- and an 18-core Intel Xeon processor. But perhaps what we expected even less was the inclusion of Apple's own A10 Fusion chip dedicated to triggering the "Hey Siri" command, even when the machine itself is powered off.
As we mentioned before, AMD Radeon Pro Vega graphics are also on the docket. Offering up to 11 teraflops of single precision and 22 teraflops of half precision compute power, you can anticipate the choice of a Vega 56 or a Vega 64 graphics processor featuring up to 16GB of HBM2 graphics memory.
Given that the iMac Pro doubles as a screen, all of this hardy graphics power is bolstering a 27-inch, 5,120 x 2,880 display with a 60Hz refresh rate that's 43% brighter than previous iMac displays at 500 nits. 10-bit dithering, on the other hand, makes it possible to render a billion colors on the screen at once.
All of this is backed up by up to 128GB ECC memory, up to 4TB 3Gbps SSDs, four Thunderbolt 3 (USB Type-C) ports and a 10GB ethernet port. In case those aren't enough, there are two pairs of USB 3.0 Type-A ports as well, for anyone not prepared to convert to the #donglelife.
The regular iMacs have also seen their own fair share of upgrades including updated 7th-generation Intel Kaby Lake processors. Graphics-wise, the 21.5-inch iMac features Intel Iris graphics and AMD Radeon Pro 555 or 560 graphics with up to 4GB of VRAM on the 27-inch iMac. The 27-inch 5K iMac tops out with Radeon Pro 570, 575 and 580 graphics with 8GB of VRAM.
The 2017 iMacs have also gotten twice the standard memory capacity for both the 21.5- and 27-inch model with 32GB and 64GB of RAM, respectively. Apple also promised it has equipped its latest Fusion Drives 50% faster SSDs and the maximum capacity has been elevated to two terabytes.
Author: Kevin Lee
Published at: Tue, 12 Dec 2017 22:02:46 +0000