The #OpenGovDataHack is organised as a part of Open Government Data Initiative. It is conducted by the National Informatics Centre (NIC), Open Government Data Division (OGD) and Internet and Mobile Association of India (IAMAI) as collaborator, with an aim to identify talent pools in the area of Application development across the nation and to find solutions to citizen centric problems.
#OpenGovDataHack Phase I comprised of two flagship events called the Onsite City (conducted in seven cities) and Online Challenge saw tremendous participation from across the nation.
Click Here To Know More About Phase I Challenges
In Phase I participants were provided different citizen centric problems from various sectors and teams from across the nation proposed their solutions for the same as App prototypes. Pre-Hackathon workshops were conducted at seven challenge cities to guide the participants. Participating teams have gone through 24 hr App prototype development challenge. Entries were evaluated by jury at seven cities and for online challenge with overall declaration of 43 App prototypes as the phase I winners/runner-ups and phase II qualifiers.
Click Here To View App Teams Qualified for Phase II
Few pictures to showcase magnitude of impact that #OpenGovDataHack has created so far: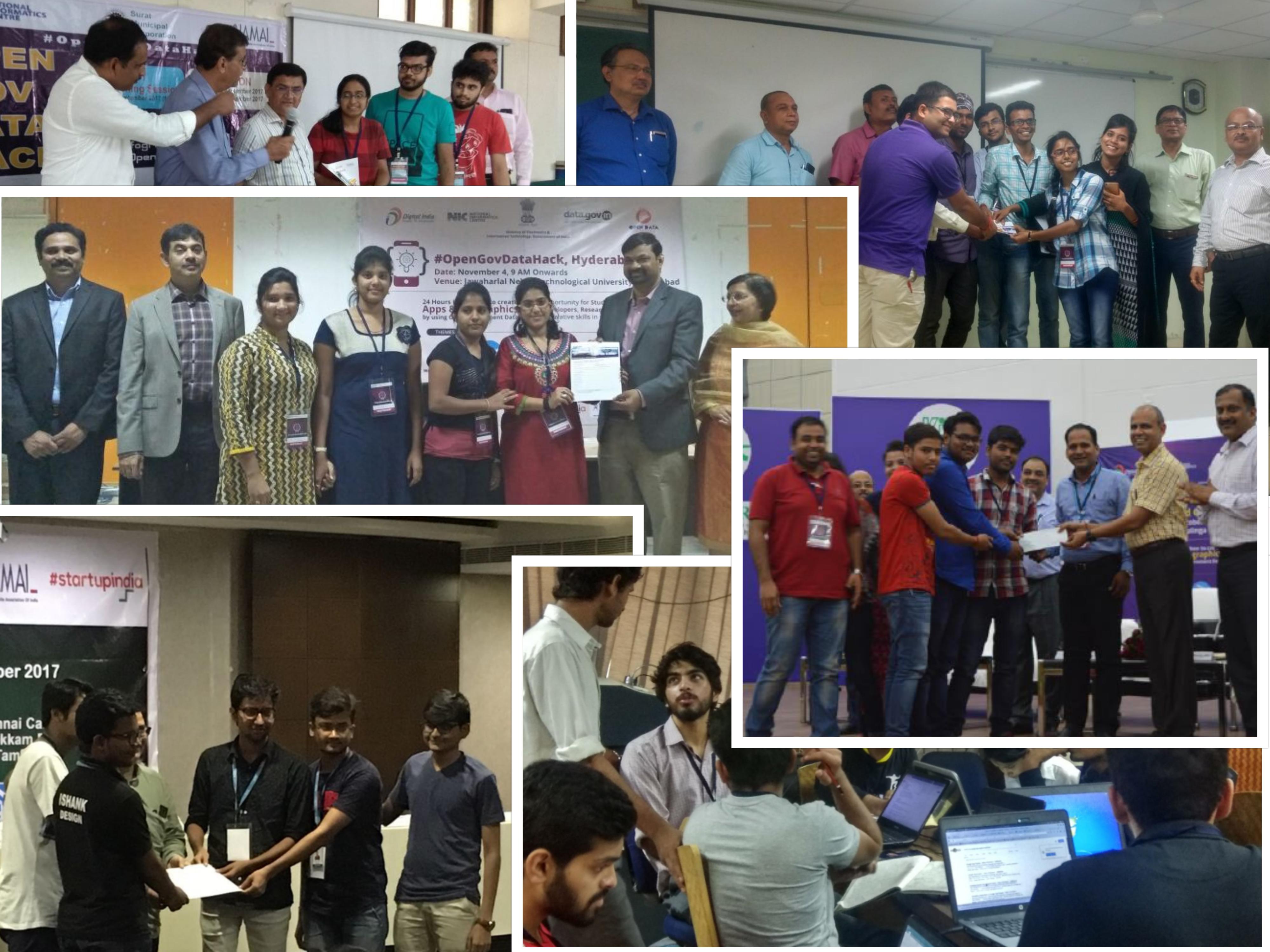 Phase II has already begun with registrations by Phase I Application winners/runner-ups. Now Phase II teams have 60 days of incubation period for final development of the Applications. Teams are being provided mentor support from the industry to develop their App prototypes into fully functional apps. Final submissions of all the teams will be evaluated by the jury based on different parameters and selected teams will be called for final presentation. Hackathon will end with a Grand Finale, where winners & Runner-Ups will be acknowledged.
With the range of innovative App ideas witnessed during Phase I, eyes are on students and professionals to build those ideas into realistic, impactful and feasible citizen centric apps, exploring more Open Government Data.
OGD team wishes best of luck to Phase II participants.
Author: CMS Administrator
Published at: Tue, 16 Jan 2018 08:48:07 +0000