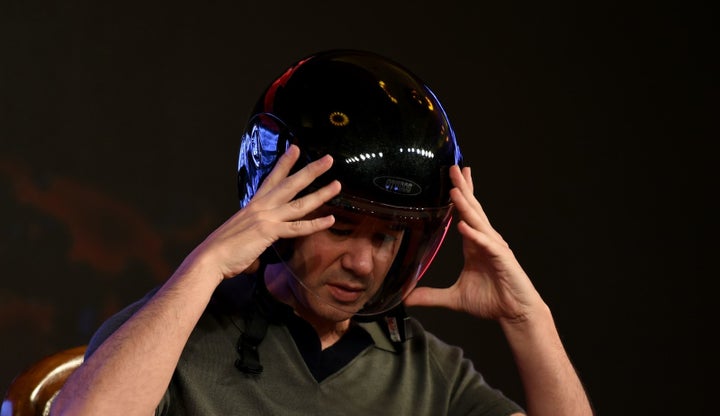 Money Sharma / AFP / Getty Images
Travis Kalanick, Uber's former CEO, is expected to take the stand in a San Francisco federal court on Tuesday and answer questions about his role in the ride-hailing company's acquisition of a former Google engineer's autonomous vehicle startup.
It's the second day of Waymo's trial against Uber, and Kalanick will likely face tough questions from Waymo lawyers about his relationship with Anthony Levandowski, the ex-Waymo engineer who is accused of stealing eight trade secrets. Uber's lawyers, on the other hand, will attempt to show that Kalanick did not encourage Levandowski to take the information, nor to implement any of the technology into Uber's own self-driving car project.
In opening arguments on Monday, Uber's trial counsel Bill Carmody argued that there was no conspiracy by Uber or Kalanick to swipe intellectual property surrounding Waymo's LIDAR technology, which enables an autonomous vehicle to monitor its surroundings in real time. Waymo lawyer Charles Verhoeven, on the other hand, sought to paint Uber as a do-whatever-it-takes company willing to "cheat" to get ahead.
Kalanick has already been deposed several times in the 11 months leading up to the trial. His testimony is expected to be the main attraction on day two. Other people who Waymo may call to the stand include Dmitri Dolgov, vice president of engineering
 at Waymo; Gary Brown, a Google forensic analyst who examined Levandowski's computer; and William Grossman, a Waymo hardware engineer. The court will also be shown deposition videos from John Bares, the former head of Uber's Advanced Technologies Group, and Brian McClendon, the group's former vice president of engineering.
This story will be updated with developments from Tuesday's trial. Follow @Rmac18 on Twitter for immediate updates.
Author: Ryan Mac
Published at: Tue, 06 Feb 2018 09:31:03 -0500
Credits: https://www.buzzfeed.com