One morning in late January, Jake picked up the box on his desk, tore through the packing tape, unearthed the iPhone case inside, snapped a picture, and uploaded it to an Amazon review he'd been writing. The review included a sentence about the case's sleek design and cool, clear volume buttons. He finished off the blurb with a glowing title ("The perfect case!!") and rated the product a perfect five stars. Click. Submitted.
Jake never tried the case. He doesn't even have an iPhone.
Jake then copied the link to his review and pasted it into an invite-only Slack channel for paid Amazon reviewers. A day later, he received a notification from PayPal, alerting him to a new credit in his account: a $10 refund for the phone case he'll never use, along with $3 for his trouble — potentially more, if he can resell the iPhone case.
Jake is not his real name. He — along with the four other reviewers who spoke to BuzzFeed News for this story — wanted to remain anonymous for fear Amazon would ban their accounts. They are part of an extensive, invisible workforce fueling a review-fraud economy that persists in every corner of the largest marketplace on the internet. Drawn in by easy money and free stuff, they've seeded Amazon with fake five-star reviews of LED lights, dog bowls, clothing, and even health items like prenatal vitamins — all meant to convince you that this product is the best and bolster the sales of profiteers hoping to grab a piece of the Amazon Gold Rush. Meanwhile, sellers trying to play by the rules are struggling to stay afloat amid a sea of fraudulent reviews, and buyers are unwittingly purchasing inferior or downright faulty products. And Amazon is all but powerless to stop it.
If you have information or tips, you can contact this reporter over the encrypted chat service Signal at 415-943-0446. You can also send an encrypted email to nicole.nguyen@buzzfeed.com, using the PGP key found here.
The systems that create fraudulent reviews are a complicated web of subreddits, invite-only Slack channels, private Discord servers, and closed Facebook groups, but the incentives are simple: Being a five-star product is crucial to selling inventory at scale in Amazon's intensely competitive marketplace — so crucial that merchants are willing to pay thousands of people to review their products positively.

At just over $760 billion, Amazon is the world's second most valuable company, behind Apple. CEO Jeff Bezos recently revealed the company counts more than 100 million paying Amazon Prime members globally, the $119-per-year membership that gets subscribers — the most devoted Amazon customers — free two-day shipping; music, TV, and movie streaming; access to an e-book library; and more. The company operates 13 third-party seller marketplaces around the world, and rents space to house those sellers' inventory in more than 150 warehouses. In 2017, third-party merchants brought in $32 billion of revenue, and nearly 300,000 new sellers joined the marketplace last year alone.
The best way to make it on Amazon is with positive reviews, and the best way to get positive reviews is to buy them.
Reviews are a buyer's best chance to navigate this dizzyingly crowded market and a seller's chance to stand out from the crowd. In a 2011 survey, 87% of consumers said a positive review confirmed their decision to purchase a product; online customer reviews are the second most trusted source of product information, behind recommendations from family and friends. But only 3% to 10% of customers leave reviews. The best way to make it on Amazon is with positive reviews, and the best way to get positive reviews is to buy them.
In October 2016, Amazon banned free items or steep discounts in exchange for reviews facilitated by third parties. But Tommy Noonan, CEO of ReviewMeta, a site that analyzes Amazon listings, said what he calls "unnatural reviews" — that is, reviews, that his algorithm indicates might be fake — have returned to the platform. In June 2017, Noonan noticed an uptick in unnatural reviews along with an increase in the average rating of products, and the rate of growth hasn't slowed since.
Amazon's ban didn't stop sellers from recruiting reviewers. It only drove the practice underground. Reviewers are no longer simply incentivized with free stuff — they're commissioned specifically for a five-star rating in exchange for cash. The bad reviews are harder to spot, too: They don't contain any disclosures (because incentivized reviews are banned, and a disclosure would indicate that the review violates Amazon's terms). Paid reviewers also typically pay for products with their own credit cards on their own Amazon accounts, with which they have spent at least $50, all to meet the criteria for a "verified purchase," so their reviews are marked as such.
Amazon won't reveal how many reviews — fraudulent or total — it has. But based on his analysis of Amazon data, Noonan estimates that Amazon contains around 250 million reviews — 9.1%, or 5.3 million, of which he believes are "unnatural."
An Amazon spokesperson told BuzzFeed News the percentage of inauthentic reviews on the platform is "tiny," but would not be more specific. In a statement, she wrote, "Amazon is investing heavily to detect and prevent inauthentic reviews. In addition to advance detection, we use a machine-learned algorithm that gives more weight to newer, more helpful reviews, apply strict criteria to qualify for the Amazon verified purchase badge and enforce a significant dollar amount requirement to participate."
Internal investigators also examine reviews and "non-Amazon forums" used for purchasing reviews, the spokesperson said. Amazon says it blocks or suspends accounts belonging to any of the parties involved.
But conversations with sellers, customers, and reviewers reveal that review abuse continues, despite the company's efforts.
An unnatural review doesn't necessarily mean a product is inferior. But the problem with paid-for reviews is that they make it difficult for consumers — even savvy ones — to know if what they're buying is actually good or bad.

In December, Kevin Votaw of Fort Collins, Colorado, ordered a highly rated Samsung Galaxy S8 screen protector for $10 using his girlfriend's Amazon Prime account.
It was, he said, "terrible": The material was so thick he couldn't type, making the product completely unusable. Frustrated, Votaw asked Amazon for a refund for the unreturnable product, which has a sticky, adhesive backing and can't be reused. "I went back to the listing, thinking, 'Surely all of these reviews are wrong,'" he said. But the product was unavailable — "like the company was rolling these protectors out in batches, then taking them off Amazon."
Amazon removed the screen protector listing after a BuzzFeed News inquiry, but two other listings with nearly identical product photography have more than 550 and 150 reviews each, all of which include a five-star rating and are unverified.
Votaw has since found a protector with a mediocre 3.5-star rating that he's happy with: "It works perfectly," he said. "I'll be leaving a great review."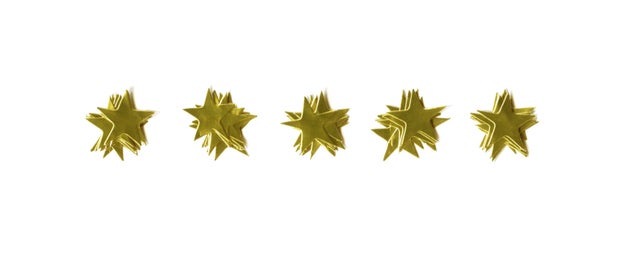 Ben Kothe / BuzzFeed News
Type in "Amazon Review" into Facebook's search box, and more than a hundred groups will pop up. Two of the more popular groups, Amazon Review Club and US — Amazon Review Club, which had 69,000 and 60,000 members, respectively, were recently shut down, but many more groups remain, with tens of thousands of members apiece.

The groups' posts read like the most random garage sale ever: lawn aerator shoes, lint removers, diaper pads, sex toys. New products are posted every minute. Most sellers are Chinese; in February, group members were warned that lunar holidays might slow down payments. Posts include a photo of the product up for grabs, with a description that says, "PP refund after review," which means interested parties will receive a PayPal payment after proof they've published a review.
One product listed in the group, a posture corrector designed to train your back to sit upright, was offering an unusually large commission: a $30 Amazon gift card that included $20 for the product and an extra $10 for the reviewer, who needed to be an Amazon Prime member and write a review that contained images.
Meanwhile, the 36,629-member /r/slavelabour subreddit, which is dedicated to getting "jobs done well below market rate," has a formalized process for posting opportunities for would-be Amazon reviewers.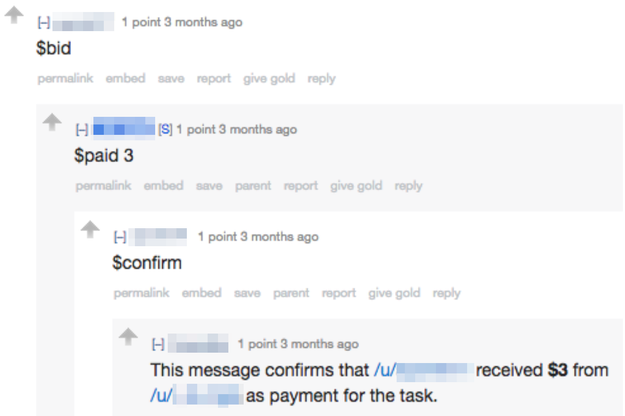 Redditors negotiate a fake review.
BuzzFeed News / Via Reddit
Sellers post "tasks" that include leaving positive reviews on their products — or one-star reviews on competitors' products. One listing read, "The reviews don't need to be verified or anything, so the task won't take more than a minute of your time. I will send you the link to the product, you go and leave a brief 1 star review, and that's it. I will pay $5 to you through Paypal as soon as the review is live on Amazon." Within a week, 27 users had placed "bids" on the task, expressing their interest.

BuzzFeed News / Via Reddit
The most active reviewers become headhunters, working to recruit /r/slavelabour users into private Discord servers or Slack channels dedicated solely to feeding the Amazon review ecosystem.
Sellers typically pay between $4 to $5 per review, plus a refund of the product. Moderators take a cut off the top — around 20% to 25% for the Discord server I gained access to, but reviewers get to keep the item for free.
On Jan. 13, the server's moderator published a call for reviewers interested in "Before You Go To The Toilet Poop Spray," a natural deodorizer carrying the "scent of Australia" by a company called Veil.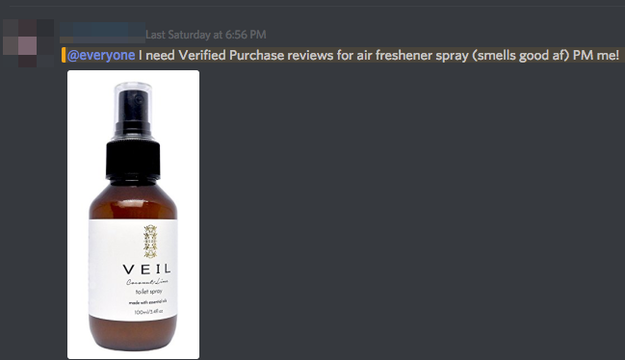 BuzzFeed News / Via Discord
The poop spray's listing shows a number of negative reviews, followed by a string of more positive reviews published after Jan. 13. Both positive and negative reviews are "verified purchases," making it nearly impossible to differentiate between commissioned and genuine reviews. None of the reviews contain a disclosure that the product was received for free or that the review was paid for by the seller.
In an email to BuzzFeed News, Greg Doney, a Veil Fragrances representative, acknowledged the company had paid for reviews, "but you have to as its [sic] really hard to launch a product without them."
When you take a closer look at the poop spray customers' product review history, a pattern emerges. In addition to the poop spray, Amazon customers "Brian" and "Sharon" also gave a floating shelf bracket, which had been posted to the Discord server earlier, high marks.
Brian said the product was a "really sturdy shelf" (it's a bracket, not a stand-alone shelf); and Sharon noted they're "easy to mount" and "durable." The critical reviews, meanwhile, warn customers "DO NOT BUY!" and "HUGE waste of money," citing wall damage and poorly made brackets. (The shelf company did not respond to a request for comment sent to its Amazon seller profile from BuzzFeed News.)
The same accounts also reviewed "Boric Acid Suppositories" for vaginal health. The supplements are intended to be inserted into the vagina twice daily for two weeks, according to the product's label. It purports to provide "vaginal health support" and "relief from odor, itchiness, pain, burning, and soreness." The capsules were posted to the Discord server on Jan. 22 — and reviews from Brian and Sharon appeared shortly after that.
Brian commented that his girlfriend was "having pain during sex and it was not because of me," and the supplements cured her. Sharon mentioned it was the "best and cheapest" option for female hygiene and health. Neither of the reviews were marked as verified purchases. A five-star review by D. Pham even says the boric acid "doesn't taste bad" even though the pill is not taken orally. (D. Pham also gave the floating shelf bracket five stars.)
Meanwhile, a one-star review said that the product was a "nightmare," citing how the pill "feels like a clump of cement mix in my vagina that is just gritty and totally dries it out." Another said the suppository caused "an irritating burning sensation that lasted for hours." The company did not respond to a request for comment.
According to Dr. Jenny Jaque, assistant professor of gynecology at the University of Southern California's Keck School of Medicine, boric acid suppositories should only be used under certain circumstances, under the supervision of a health care provider. "Boric acid is not candy, and you need to be careful," she said. "It can cause irritation: Your vagina will hurt; you'd feel pain like your vagina is on fire." She added that "it is really toxic if ingested by accident."
The Discord server recently posted turmeric curcumin vitamins, as well as myoinositol capsules, made by the same brand, listed in the prenatal vitamin category. The same reviewers — Sharon and D. Pham — gave the prenatal vitamins five stars. Both of their reviews were marked as verified purchases. The company did not respond to a request for comment.
Amazon said it has applied stricter criteria for leaving verified purchase reviews. US reviewers must have a password-protected account and have made at least $50 in purchases on Amazon with a valid credit card.
During a hot summer in 2010, Jamie Whaley discovered a problem with her fitted sheets: They were breaking loose and ending up wrapped around her husband Jimmy's ankles.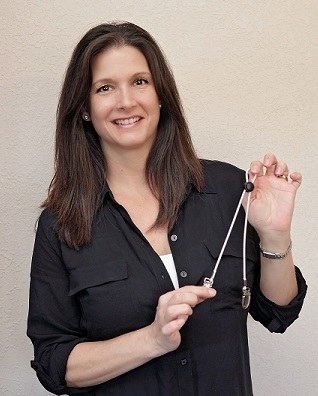 Courtesy Jamie Whaley
Author: Nicole Nguyen
Published at: Mon, 07 May 2018 19:25:31 -0400
Credits: https://www.buzzfeed.com