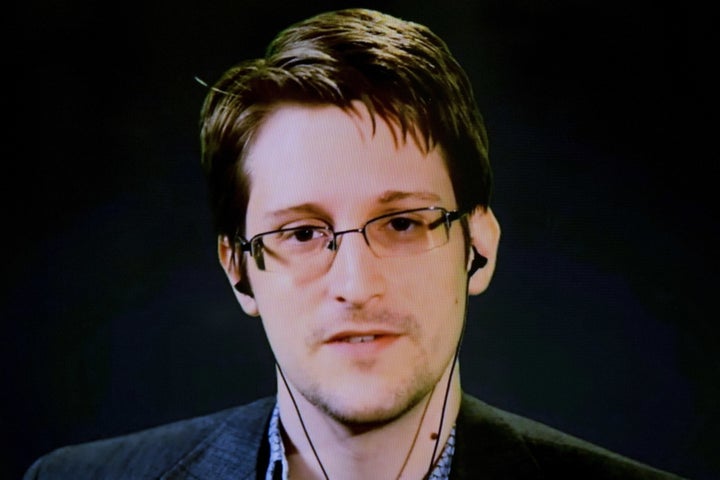 Andrew Kelly / Reuters
Edward Snowden, the former US National Security Agency contractor and whistleblower, has come out in support of the Indian journalist who exposed a huge breach in India's controversial biometric ID program, Aadhaar, and said the people responsible should be arrested.
Twitter: @Snowden / Via Twitter: @Snowden
Rachna Khaira, of Chandigarh-based Indian newspaper the Tribune, revealed she was able to buy access to the personal information of nearly 1.2 billion people in the Aadhaar database for just $8. She was then named in a criminal complaint by the Unique Identification Authority of India (UIDAI), the government body responsible for the data.

The database contains personal information collected by the Indian government since 2010, including names, ages, addresses, cell phone numbers, and iris scans. Critics have long argued that it compromises privacy and could lead to mass surveillance.

"I am happy that the concerns relating to the Aadhaar program are being highlighted internationally," Khaira told BuzzFeed News. "Mr. Snowden's tweet validates my report, and I thank him for highlighting these concerns."
Last week Snowden quoted a BuzzFeed News story about the database breach in a tweet.

Twitter: @Snowden / Via Twitter: @Snowden
A UIDAI spokesperson did not respond to BuzzFeed News' request for comment.
The legal complaint against Khaira sparked outrage in India, with critics saying the government was attempting to muzzle the press. Local journalists in Jalandhar, Khaira's home city, held a protest march on Monday.
Last year the country slipped three points from the previous year on the World Press Freedom Index and ranks 136.

The UIDAI reacted to the backlash by saying the agency respected freedom of press.

Ravi Shankar Prasad, India's information and technology minister, doubled down on the government's commitment to freedom of press.

Author: Pranav Dixit
Published at: Tue, 09 Jan 2018 03:53:55 -0500
Credits: https://www.buzzfeed.com