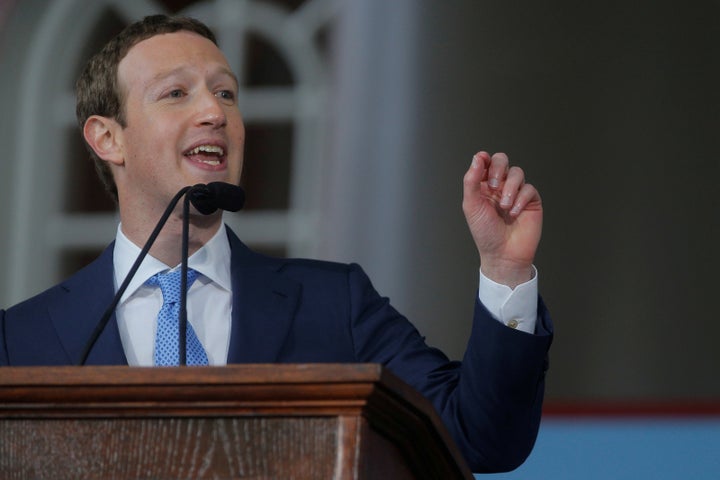 Brian Snyder / Reuters
Facebook might not be good for democracy, the company admitted on Monday in a series of blog posts written by executives. The posts analyzed Facebook's impact on elections, politics, and misinformation, and acknowledged that the company had a long way to go.

With more than two billion users around the world, Facebook is the world's largest social network. Lately it's faced harsh and continuing criticism for not doing enough to manage violent content, misinformation and fake news, which enabled Russian interference in the 2016 US presidential election.
"Facebook was originally designed to connect friends and family — and it has excelled at that," wrote Samidh Chakrabarti, Facebook's product manager for civic engagement. "But as unprecedented numbers of people channel their political energy through this medium, it's being used in unforeseen ways with societal repercussions that were never anticipated." Chakrabarti added that Facebook was "far too slow" to recognise how foreign powers used its platform to meddle with the US presidential election in 2016. "We're working diligently to neutralise these risks now," he wrote.
Facebook's global politics and government outreach director Katie Harbath also acknowledged that the role of social media had changed. "From the Arab Spring to robust elections around the globe, social media seemed like a positive," she wrote. "The last US presidential campaign changed that, with foreign interference that Facebook should have been quicker to identify to the rise of "fake news" and echo chambers."
The posts come weeks after Facebook CEO Mark Zuckerberg said that his annual personal challenge for 2018 would be tackling abuse, hate, and foreign interference on Facebook.
Although Facebook has focused on the United States so far, political actors, especially in developing countries, are already using the platform to spread propaganda and crush dissent. A BuzzFeed News report published on Sunday revealed how Cambodia's authoritarian Prime Minister Hun Sen used Facebook to both push his agenda and stifle free speech by targeting government critics.
Author: Pranav Dixit
Published at: Mon, 22 Jan 2018 10:09:25 -0500
Credits: https://www.buzzfeed.com