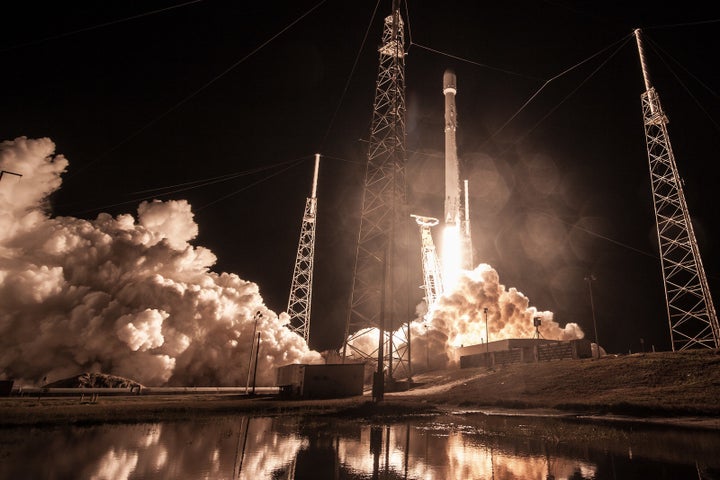 Zuma mission launch on Jan. 7 in Cape Canaveral, Florida.
SpaceX
An expensive and highly classified US spy satellite launched by Elon Musk's SpaceX has not been spotted in orbit and is presumed to be lost, reports said Monday.
SpaceX launched the mission, codenamed Zuma, on Sunday from Cape Canaveral, Florida, with its Falcon 9 rocket, aiming to deliver the satellite into orbit on behalf of a US defense contractor.

A day later, there was no confirmation the mission had been a success and the satellite had not been recorded in orbit by US Strategic Command, which tracks tens of thousands of man-made objects in space. The satellite, built by Northrop Grumman, appears to have plunged into the atmosphere after failing to separate from the rocket as planned and was presumed to be lost, the Wall Street Journal and Bloomberg reported.
Gwynne Shotwell, President and COO of SpaceX, said Falcon 9 "did everything correctly" in a statement on Tuesday, but added that no further details could be provided because the mission was classified.
"For clarity: after review of all data to date, Falcon 9 did everything correctly on Sunday night. If we or others find otherwise based on further review, we will report it immediately," Shotwell said in the statement. "Information published that is contrary to this statement is categorically false. Due to the classified nature of the payload, no further comment is possible."
She said the incident will not impact two other planned SpaceX launches in the coming weeks.
"We do not comment on missions of this nature; but as of right now reviews of the data indicate Falcon 9 performed nominally," SpaceX spokesman James Gleeson said in a statement to BuzzFeed News on Monday.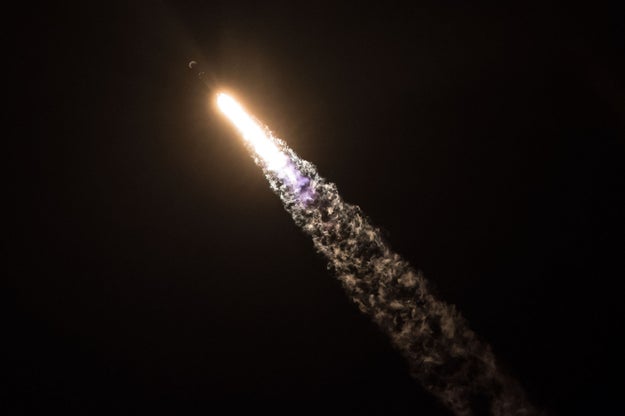 SpaceX
Northrop Grumman, the aerospace and defense contractor reportedly behind the satellite, told BuzzFeed News the mission was classified and it could not comment. Questions remained about which national security agency the satellite would have served, as well as its fate.
The satellite launch was originally scheduled for Nov. 15, but SpaceX pushed it back to review how the Falcon 9 delivers its payload.
"Standing down on Zuma mission to take a closer look at data from recent fairing testing for another customer," SpaceX tweeted on Nov. 16.
The company aims to revolutionize space missions with reusable rockets that would dramatically lower costs. Its concepts, including the capture of rockets on drone ship landing pads following a launch, continue to undergo testing.
The satellite launch was SpaceX's third national security mission, and another step toward potentially high-paying contracts through the Department of Defense, Ars Technica reported.
LINK: SpaceX Just Made History By Relaunching A Rocket Into Space For The First Time
Author: Claudia Koerner
Published at: Mon, 08 Jan 2018 23:17:48 -0500
Credits: https://www.buzzfeed.com