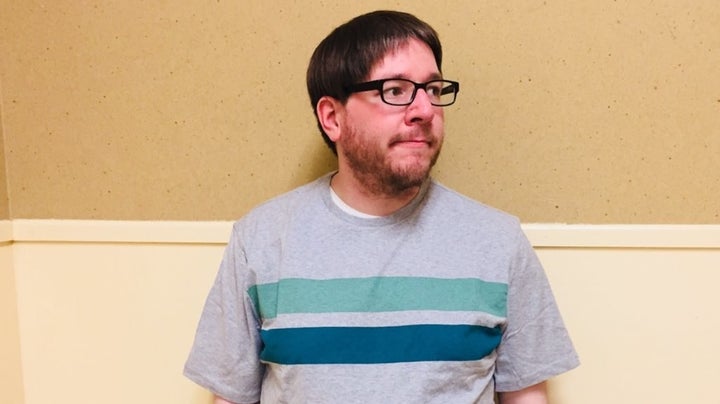 Matthew Keys
Not even a two-year prison sentence for computer crimes could keep Matthew Keys away from computers.

Convicted in federal court in 2016 of violating the Computer Fraud and Abuse Act, the journalist was released earlier this month after serving 18 months. Keys' job while inside? For seven hours a day, Keys refurbished outdated government computers for resale to private contractors.
"The case was serious enough to convict me, only for me to wind up refurbishing computers so the government can make money," Keys, 31, told BuzzFeed News. "The irony is not lost on me."
What was lost on Keys, who is living in a halfway house for two months as one of the conditions of his release, was access to the 24/7 social media cycle that has come to dominate US political and cultural life — and through which Keys initially made his name.
"The irony is not lost on me."
"Obama was in office and Twitter only had 140 characters the last time I was free," Keys wrote in an email to BuzzFeed News. "The fuck happened?"
A federal jury found Keys guilty in 2015, after hearing from prosecutors that he passed login information for the Los Angeles Times' website to members of the hacking group Anonymous, who briefly altered a news story. (Keys maintains he is innocent of that crime.)
While imprisoned, the former Reuters social media editor — who helped pioneer the always-on, first-with-the-link news junkie kind of Twitter use that is ubiquitous in the Trump age — couldn't check his preferred platform. He couldn't tweet when Trump was elected president. He couldn't tweet when California wildfires threatened his hometown in the Sacramento area. He couldn't tweet when a gunman killed 58 people in Las Vegas in October.
"I always assumed that I would be on the front lines when the shit did finally hit the fan," Keys said. "That's not what wound up happening. Instead I ended up sitting back and watching the world burn."
Watching the world burn: Without social media, Keys, like his fellow inmates at the minimum-security federal prison camp in Atwater, California, relied on cable news, newspapers, and the occasional email for his information.
At first it was difficult, Keys said, "But I learned to appreciate sitting back and watching and not being so reactive to the situation."
Though he's been out for only a week and a half, Keys said that he's noticed that the churn of the Twitter-driven news cycle has intensified — and not in a good way.
"It seems like there are a lot of people who are very reactive," Keys said, "And not a lot of people who are taking a breath and thinking about what's really going on."
On Monday, Ars Technica reported that Keys wants to return to journalism, a task he knows will be difficult given his conviction. And if he does get a second chance, Keys said, he doesn't want to do the kind of reactive political journalism that focuses more on the president's rhetoric than on the consequences of his actions.
"I think it's great that so much of the media is focused on what Trump is saying and doing, but there is more there."
LINK: Meet The Maserati-Driving Deadhead Lawyer Who Stands Between Hackers And Prison
Author: Joseph Bernstein
Published at: Mon, 12 Mar 2018 13:18:48 -0400
Credits: https://www.buzzfeed.com