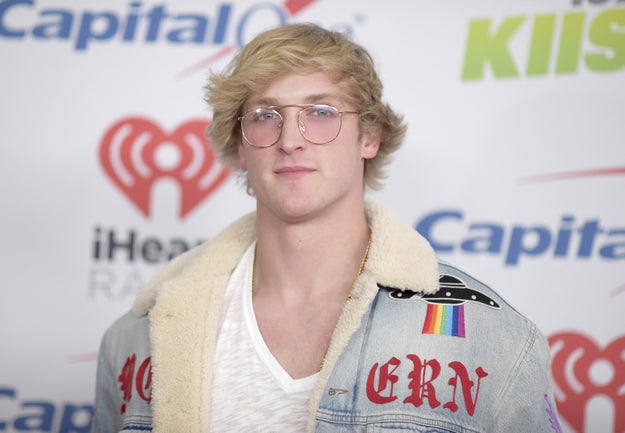 Logan Paul arrives at Jingle Ball on Dec. 1, 2017.
Richard Shotwell / AP
YouTube has cut business ties with Logan Paul amid unrelenting backlash over his recent video showing the hanging body of a dead man in what's known as the "suicide forest" in Japan over the holidays.
YouTube, which is owned by Google, said in a statement on Wednesday, first reported by the Hollywood Reporter, that "we have decided to remove Logan Paul's channels from Google Preferred," referring to a program that allows companies to sell ads on the top 5% of the platform's most popular content creators.
YouTube added that the company will also not feature Paul in the fourth season of Foursome and his new originals "are on hold."
The video, titled "We found a dead body in the Japanese Suicide Forest...", was posted on Dec. 31 and showed a man's body hanging from a tree. Paul promoted the day before on Twitter, telling followers: "tomorrow's vlog will be the craziest and most real video I've ever uploaded."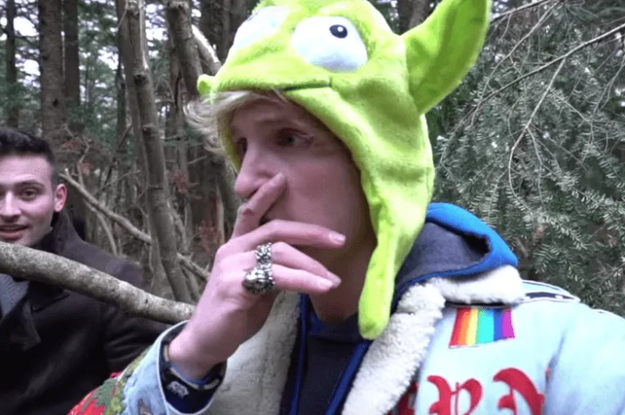 Logan Paul
Paul, not YouTube, removed the video — shot in Aokigahara, a forest located at the base of Mt. Fuji — after it received more than 6 million views one day after publishing. He also followed up with two apologies before announcing that he was going to "take time to reflect."
YouTube initially said that the video appeared to have violated its standards and that Paul's account had been issued a strike. (Getting three strikes for violating a YouTube policy within a three-month period will lead to a channel's termination.)
"Our hearts go out to the family of the person featured in the video. YouTube prohibits violent or gory content posted in a shocking, sensational or disrespectful manner. If a video is graphic, it can only remain on the site when supported by appropriate educational or documentary information and in some cases it will be age-gated," a YouTube spokesperson said at the time. "We partner with safety groups such as the National Suicide Prevention Lifeline to provide educational resources that are incorporated in our YouTube Safety Center."
But that didn't quell public outcry, as more people called for YouTube to ban Paul, who boasts more than 15 million subscribers.
The controversy, meanwhile, appeared to only fuel Paul's popularity. His "So Sorry" video posted on Jan. 2 got 38 million views. And even though he has not posted since then, Paul has gained more than 400,000 new subscribers.
Paul had not commented publicly on the controversy beyond his statements on YouTube and Twitter, where he acknowledged his mistake.
"I've never faced criticism like this before, because I've never made a mistake like this before," he wrote.
Representatives for Paul did not immediately respond to a request for comment.
YouTube's action comes as even some of the platform's vanguard started to question whether a double standard was being applied to Paul.
PewDiePie, one of the biggest YouTubers with almost 60 million subscribers, posted a video three days ago titled "Everyone Needs a Hero" pointing out other offensive videos by Paul, including ones in which he fakes his own murder in front of little kids, plugs his merchandise when his distraught friend reveals his dog had died, and makes out with his brother's ex-girlfriend.
YouTube and Maker Studios, owned by Disney, pulled away from the popular gamer after it emerged that he had posted several videos featuring anti-Semitic imagery and comments.
"It seemed like I got in a lot more shit for a lot less," said PewDiePie in his video, before asking YouTube to bring back his never-released YouTube Red series, which was canceled in response to the controversy. "If nothing else, bring back Scare PewDiePie Season 2. We shot the whole thing."
LINK: People Are Demanding YouTube Terminate Logan Paul's Channel After The Platform's Latest Response
LINK: The Logan Paul Suicide Video Shows YouTube Is Facing A Crucial Turning Point
Author: Claudia Rosenbaum
Published at: Wed, 10 Jan 2018 19:20:26 -0500
Credits: https://www.buzzfeed.com